Occupiers mine ZNPP cooler, it can be blown up – Ukraine's Defence Intelligence Chief
Tuesday, 20 June 2023, 17:10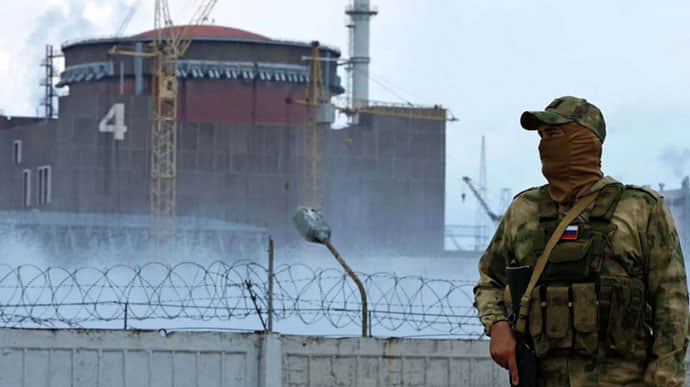 Kyrylo Budanov, Chief of the Defence Intelligence of Ukraine, supposes that the threat of an explosion at the Zaporizhzhia Nuclear Power plant (ZNPP) is real, since the occupiers have additionally mined the cooler.
Source: Budanov in a 24/7 newscast
Quote: "Unfortunately, as of now there is a certain threat [of a blow up or an accident – ed.]. A certain threat. This is because the Zaporizhzhia Nuclear Power Plant was and is temporarily controlled by the Russian occupying forces."
Advertisement:
Details: He stated that, firstly, by destroying the dam of the Kakhovka Hydroelectric Power Plant (HPP), the Russians have ruined normal access to water in the coolers at the ZNPP.
Secondly, the ZNPP's premises have been additionally mined – above all, its cooler.
"If they put it [the cooler – ed.] out of order by blowing it up, it is highly likely will cause serious problems," Budanov remarked.
Background:
On 15 June, Rafael Grossi, head of the International Atomic Energy Agency (IAEA), arrived at the ZNPP in the Russia-occupied city of Enerhodar.
Later, Petro Kotin, President of the State Enterprise National Nuclear Energy Generating Company "Energoatom" (SE NNEGC "Energoatom"), stated that he has at his disposal the information that the Russians are preparing to switch the ZNPP's 5th power unit into the safest exploitation mode, which is a "cold" shutdown.
Journalists fight on their own frontline. Support Ukrainska Pravda or become our patron!