Defence Forces advance in south, conducting offence on 2 fronts – Defence Ministry
Thursday, 22 June 2023, 20:05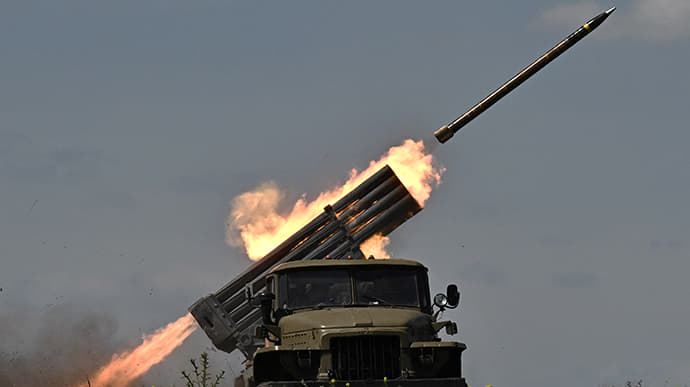 The offensive of the Defence Forces of Ukraine in the south of Ukraine is ongoing. There are partial successes; at the moment, the Ukrainian troops are pushing the Russian occupiers back and levelling the contact line.
Source: Hanna Maliar, Deputy Minister of Defence, on Telegram
Quote: "The Defence Forces of Ukraine continue to conduct offensive actions on the Melitopol and Berdiansk fronts".
Advertisement:
Details: Maliar reported that the Ukrainian troops have advanced in some areas and are strengthening their positions.
The Russians, in turn, are deploying and using their reserves, trying to regain control over lost positions but still suffering great losses.
Meanwhile, in the east of Ukraine, the Defence Forces were conducting both defensive and offensive actions. "Our Defence Forces continue to effectively deter the offensive of the Russian forces on the Lyman, Bakhmut, Avdiivka and Marinka fronts," Maliar stated.
She stressed that the Russians had not advanced a single metre.
At the moment, heavy fighting is ongoing on all fronts, while the fiercest battles are on the Lyman front near the settlements of Dibrova, Serebrianka Forestry and Hryhorivka in Donetsk Oblast.
The Defence Forces of Ukraine were conducting offensive actions on the Bilohorivka-Dibrova front, had partial success, and are now strengthening their positions.
The Russians are losing manpower and military equipment every day but continue to attack, trying to fulfil orders of the Kremlin concerning the full occupation of Donetsk and Luhansk oblasts," Maliar stated.
Journalists fight on their own frontline. Support Ukrainska Pravda or become our patron!