Russian radio stations broadcast panicky announcement by Putin of "invasion by Armed Forces of Ukraine", Kremlin says it's a fake
Monday, 5 June 2023, 14:30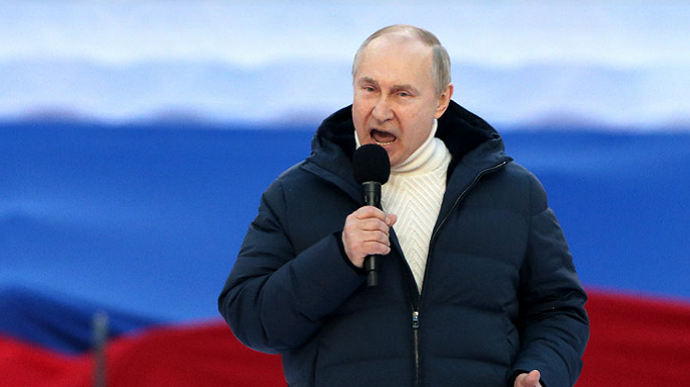 Radio stations in Russia's Rostov, Belgorod and Voronezh oblasts have broadcast an address by President Vladimir Putin in which he calls upon Russians to evacuate to the interior of the country due to an invasion by the Ukrainian army and announces mobilisation. The local authorities and the Kremlin claim that the address is a fake.
Source: Russian independent media outlet Meduza, referring to anonymous Telegram channels; Russian Kremlin-aligned news agency RIA Novosti, referring to a statement by Putin's press secretary Dmitry Peskov; Operative Staff of Belgorod Oblast
Quote: "Russian citizens, fellow citizens, brothers and sisters. Today at 04:00, Ukrainian troops, armed by the NATO bloc, by agreement and with the support of Washington, invaded the territory of Kursk, Belgorod and Bryansk oblasts. Our border guards and the armed forces are courageously fighting back against the prevailing forces of the aggressor.
Advertisement:
Martial law has been introduced in the territory of Kursk, Belgorod and Bryansk oblasts according to my decree. Today, I will sign a decree on general mobilisation, as we will need to unite all forces of the Russian Federation in order to defeat this dangerous and cunning enemy."
Details: In his address, Putin urged residents of Kursk, Belgorod and Bryansk oblasts to evacuate deeper into the country.
Putin's press secretary Dmitry Peskov has called the address a fake and claimed that control over the airwaves had been restored. The authorities in the regions believe that the address was intended to spread panic.
Ïî ðàä³î â ÐÔ òðàíñëþâàëè ïàí³÷íå çâåðíåííÿ Ïóò³íà ÷åðåç "âòîðãíåííÿ ÇÑÓ" pic.twitter.com/BXefex19jA

— Óêðà¿íñüêà ïðàâäà ✌ (@ukrpravda_news) June 5, 2023
Journalists fight on their own frontline. Support Ukrainska Pravda or become our patron!