Ukraine starts counteroffensive against Russia – Western media
Thursday, 8 June 2023, 15:49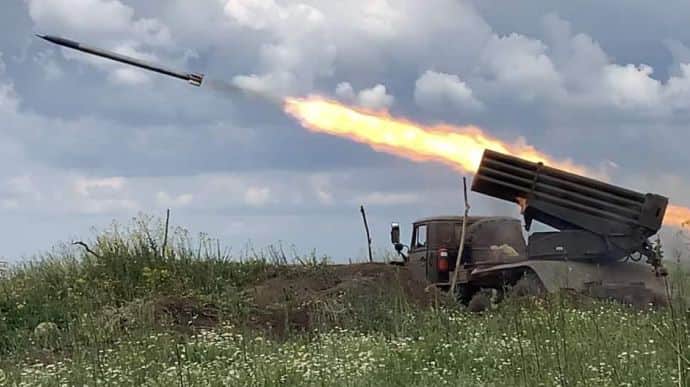 Anonymous sources stated in an interview to Western media outlets that on Thursday, 8 June 2023, Ukraine started a long-awaited counteroffensive against Russia.
Source: ABC News, The Washington Post
Details: ABC reports that two Ukrainian officials, including a source close to Ukrainian President Volodymyr Zelenskyy, confirmed that the active stage of the Ukrainian counteroffensive is ongoing.
Advertisement:
Last week the Western officials stated that well-prepared Ukrainian troops had been gathering in strategic locations near the frontline during the last few days.
The Ukrainian forces intensified their attack at the frontline in the south-east of Ukraine. This information comes from four members of the Armed Forces of Ukraine, who preferred to remain anonymous since they are not allowed to publicly discuss the combat.
The Ukrainian forces consist of specialised storm units, armed with Western armament and taught the NATO tactics. The attacks in the South-East of Ukraine are a sign that the Ukrainian forces have significantly advanced deep into the Russia-occupied territory.
The so-called Russian war correspondents report about heavy fighting in Zaporizhzhia Oblast. The goal of the Ukrainian forces may be to cut the access of the Russian forces to the so-called ground bridge between the mainland Russia and the occupied Crimean peninsula, cutting the most important supply lines of the Russians.
The Western media assumes that the Ukrainian troops may also try to liberate the cities of Melitopol and Enerhodar, where the Zaporizhzhia Nuclear Power Plant (ZNPP) is located.
Background:
Journalists fight on their own frontline. Support Ukrainska Pravda or become our patron!