Ukraine's Delta system passes NATO tests and can integrate F-16s
Tuesday, 11 July 2023, 14:23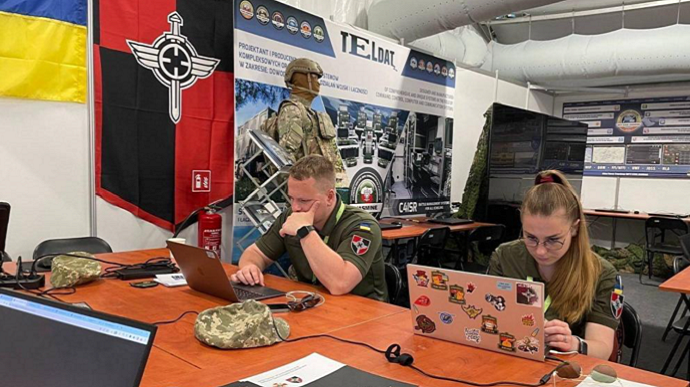 The Ukrainian combat control and information processing system Delta has successfully passed NATO tests, including for interoperability with F-16 fighter jets.
Source: Mykhailo Fedorov, Deputy Prime Minister for Innovation, Minister of Digital Transformation of Ukraine, on Telegram
Quote: "In June this year, the annual NATO CWIX training on the interoperability of national combat and information systems with NATO systems and protocols took place in Poland.
Advertisement:
Delta has been successfully tested with 15 systems from 10 countries, including 3 systems developed directly by NATO. All interoperability tests were successful, and Delta has once again proven its unique capabilities."
Details: Four data exchange protocols were also tested, which indicate that most of the modern weapons Ukraine receives from Western partners work. The main protocol is the Link 16 network, which makes it possible to receive data in Delta from F-16 fighter jets, as Fedorov explained.
Note: Delta enables soldiers to see the battlefield online, with the location of Russian forces. This is the only platform in Ukraine that pulls data from aerial reconnaissance, satellites, drones, the latest equipment, stationary cameras, radars, chatbots, etc. All this data allows for better planning of military operations.
Journalists fight on their own frontline. Support Ukrainska Pravda or become our patron!