Ukrainian fencers boycott World Fencing Championship individual tournament
Saturday, 22 July 2023, 16:12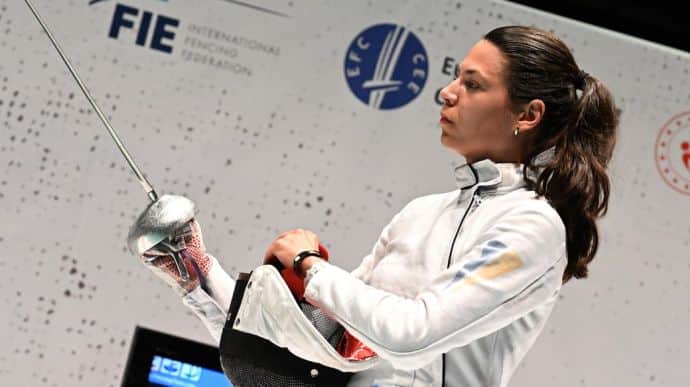 Ukrainian female fencers have not started at the individual tournament of the World Fencing Championship in Milan due to the participation of neutral fencers from Russia and Belarus.
Source: Suspilne Sport
Details: Ukraine's national fencing team planned to perform in full at the World Championship, signing athletes up for all individual and team tournaments. However, they were forced to withdraw from four out of six personal tournaments, as neutral fencers from Russia and Belarus entered them.
Advertisement:
At the same time, the names of Ukrainian fencing players appeared in the application for participation in the individual tournament a day before the World Championship began. In addition, the athletes had been divided into groops in which they were to start their performances at the tournament.
But Ukrainian fencers did not play at the World Championship in the individual tournament. Their names disappeared from the list of participants on the day of the start, while Ukrainian Fencing Federation announced that only saber fencers would perform on the first day of competitions thanks to the absence of athletes from Russia and Belarus in this part of the tournament.
Vlada Kharkova, Dzhoan Feibi Bezhura, Inna Brovko and Daria Varfolomeieva were to represent Ukraine at the world championship in the individual fencing tournament. They will also compete in the team tournament, where, unlike the individual tournament, representatives of Russia and Belarus cannot participate.
Vadym Huttsait, Head of the National Olympic Committee of Ukraine and Minister of Sport, noted in July that there is currently no issue of reviewing the boycott of competitions allowing athletes from Russia and Belarus to compete.
The World Fencing Championships is one of the ranking tournaments for the selection of athletes to participate in the 2024 Olympics. Athletes will be awarded points based on their performances results.
Journalists fight on their own frontline. Support Ukrainska Pravda or become our patron!