Ukraine's Air Force names one of the targets of Russian missile attack
Wednesday, 26 July 2023, 20:46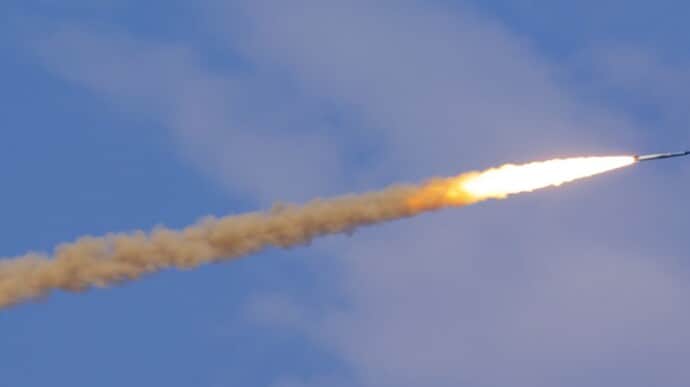 Russian cruise missiles that were launched on Ukraine on Wednesday evening, in particular, targeted Starokostiantyniv, Khmelnytskyi Oblast.
Source: Yurii Ihnat, spokesperson for the Air Force of the Armed Forces of Ukraine, on air during the national 24/7 joint newscast
Details: There is a military airfield in Starokostiantyniv that hosts Ukrainian Su-24M tactical bombers. These aircraft serve as carriers of the Storm Shadow cruise missiles.
Advertisement:
Ihnat said the missiles were fired from the Caspian Sea and flew into Ukraine from the southeast, then their movement went as follows:
- first, the missiles were directed at Kharkiv Oblast, changing course soon after;
- consequently, they flew towards Dnipro;
- then to Kirovohrad Oblast;
- then their movement was recorded between Vinnytsia, Mykolaiv and Odesa oblasts;
- then they headed towards Ternopil and Lviv oblasts, where they turned back 180 degrees;
- eventually, they diverted towards Starokostiantyniv in Khmelnytskyi Oblast.
Background:
Earlier in the evening, the Air Force reported that Russia launched Kinzhal cruise missiles on Kyiv, Khmelnytskyi and Kirovohrad oblasts.
Soon after, Ihnat reported that Ukraine's air defence shot down Russian cruise missiles over Kyiv and Kharkiv oblasts and over the city of Dnipro.
Suspilne reported that explosions were heard in Khmelnytskyi Oblast.
Journalists fight on their own frontline. Support Ukrainska Pravda or become our patron!