Ukraine begin negotiations with US on security guarantees – Ukraine's President's Office chief
Sunday, 30 July 2023, 19:43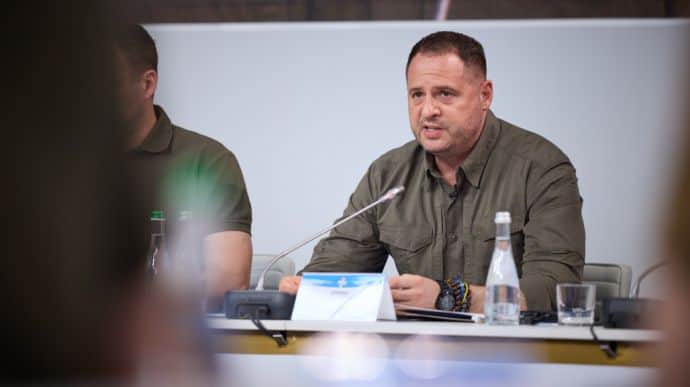 Next week, Ukraine will begin negotiations with the United States on a bilateral agreement on providing security guarantees within the framework of the Joint Declaration of Support for Ukraine.
Source: Andrii Yermak, Head of the President's Office, in his speech at the meeting of the Congress of Local and Regional Authorities under the President of Ukraine, held in Ivano-Frankivsk, reports European Pravda with reference to the President's website
Details: Yermak says these guarantees will be valid until Ukraine joins NATO.
Advertisement:
He stressed that Ukraine is already working on bilateral agreements with partners.
Quote: "And I will make a small announcement: we are to begin the relevant negotiations with the United States next week.
Security guarantees for Ukraine will be concrete and long-term commitments that will ensure Ukraine's ability to win now and deter Russian aggression in the future. These will be clearly described formats and support mechanisms."
Earlier: Member states of the Group of Seven at the NATO summit in Vilnius have agreed on a framework document concerning security guarantees for Ukraine
The leaders agreed not on specific parameters of security guarantees, but on their framework, while specific bilateral treaties will be signed later.
Ukrainska Pravda is the place where you will find the most up-to-date information about everything related to the war in Ukraine. Follow us on Twitter, support us, or become our patron!