Ukraine makes "tactically significant" progress in counteroffensive – NYT
Saturday, 12 August 2023, 20:32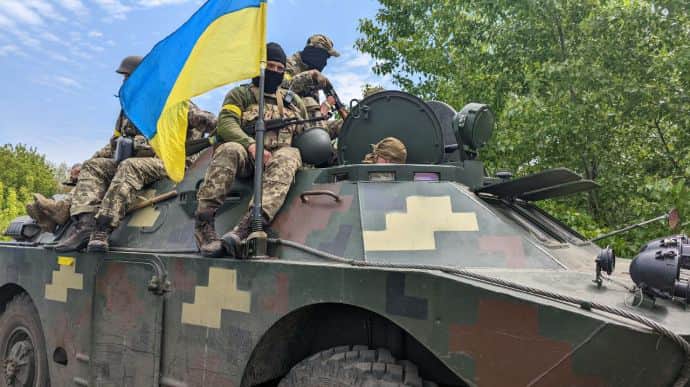 The New York Times notes that the Defence Forces of Ukraine have achieved "tactically significant" progress in the ongoing counteroffensive on two fronts.
Source: The New York Times, citing ISW analysts, Ukrainian officials and Russian military bloggers
Details: The publication says Ukrainian troops advanced 10-12 miles (16-19 km) along two main lines of attack in Kyiv's quest to reach the southern coast and cut the Russians' supply lines.
In the ground war, the Ukrainians are moving south on two main fronts: through the eastern village of Staromaiorske to Russian-occupied Berdiansk; and further west to Russian-occupied Melitopol.
Quote: "The amount of territory seized, 10 to 12 miles on both vectors of attack, while relatively small, is important in that it is compelling Moscow to divert forces from other parts of the front line, military analysts say. The Institute for the Study of War, a Washington-based think tank, called the advances "tactically significant," saying Moscow's redeployment would most "likely further weaken Russian defensive lines in aggregate," creating "opportunities for any Ukrainian breakthrough to be potentially decisive."
More details: At the same time, the publication notes that Russian troops are conducting their own offensive operations in northeastern Ukraine around the city of Kupiansk. By forcing Ukraine to defend there, military analysts say, Russia is most likely trying to distract Ukrainian forces from other areas where they are on the offensive.
On one of the two main lines of attack, which is aimed at the coastal port of Berdiansk, Ukraine has consolidated gains around the destroyed village of Staromaiorske, which it recaptured in late July, and is advancing toward the Russian stronghold of Urozhaine, according to the Ukrainian military and military analysts.
As the NYT writes, Ukraine has allocated thousands of troops, including the most experienced and battle-hardened marines, as well as armoured vehicles to advance south through the valley of the Mokri Yaly River.
"If they can manage to push through or around Urozhaine, that will put them within 50 miles of the two major port cities of Berdiansk and Mariupol on the Sea of Azov. And with each mile they advance, the Ukrainian forces put more pressure on the Russian supply lines," the publication says.
Ukrainska Pravda is the place where you will find the most up-to-date information about everything related to the war in Ukraine. Follow us on Twitter, support us, or become our patron!