Ukrainian President's Office reacts to NATO's idea of giving away Ukrainian territories
Tuesday, 15 August 2023, 19:37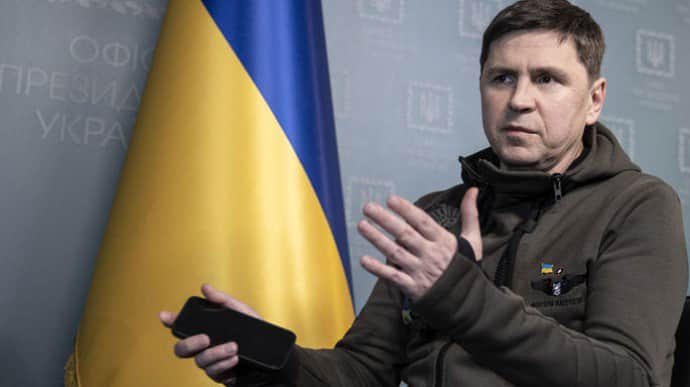 Mykhailo Podoliak, Advisor to the Head of the Office of the President of Ukraine, has sharply criticised a statement made by a NATO representative to the effect that the Alliance could grant membership to Ukraine in exchange for territorial concessions to Russia.
Source: Podoliak on Twitter
Quote: "Trading territory for a NATO umbrella? It is ridiculous. That means deliberately choosing the defeat of democracy, encouraging a global criminal, preserving the Russian regime, destroying international law, and passing the war on to other generations."
Details: Podoliak believes that unless Russian dictator Vladimir Putin suffers a crushing defeat, the war will certainly come back and Russia will have an appetite for more.
Quote: "Attempts to preserve the world order and establish a "bad peace" through, let's be honest, Putin's triumph will not bring peace to the world, but will bring both dishonour and war. This applies to any format of a new 'division of Europe': including under the NATO umbrella. Then why propose the scenario of a freeze, so desired by Russia, instead of speeding up the supply of weapons? Murderers should not be encouraged by appalling indulgences."
Ðîçì³íÿòè òåðèòîð³þ íà ïàðàñîëüêó ÍÀÒÎ? Äèâíî. Òîáòî ñâ³äîìî ï³òè íà ïðîãðàø äåìîêðàò³¿, çàîõî÷åííÿ ãëîáàëüíîãî çëî÷èíöÿ, êîíñåðâàö³þ ðîñ³éñüêîãî ðåæèìó, çíèùåííÿ ì³æíàðîäíîãî ïðàâà é îáîâ'ÿçêîâå ïåðåíåñåííÿ â³éíè íà ³íø³ ïîêîë³ííÿ. Áî ÷îìó Ðîñ³ÿ, íå ïðîãðàâøè, ìຠäîáðîâ³ëüíî…

— Ìèõàéëî Ïîäîëÿê (@Podolyak_M) August 15, 2023
Background:
Stian Jenssen, Director of the Private Office of NATO's Secretary General, had suggested that Ukraine could become a NATO member if it makes territorial concessions to Russia. "I think that Ukraine giving up territory and receiving NATO membership in exchange could be a solution," he claimed.
Ukraine's Ministry of Foreign Affairs considers any such talk to be "absolutely unacceptable".
Ukrainska Pravda is the place where you will find the most up-to-date information about everything related to the war in Ukraine. Follow us on Twitter, support us, or become our patron!