F-16s already touched down in Ukraine – Head of Ukraine's Air Force
Saturday, 19 August 2023, 23:15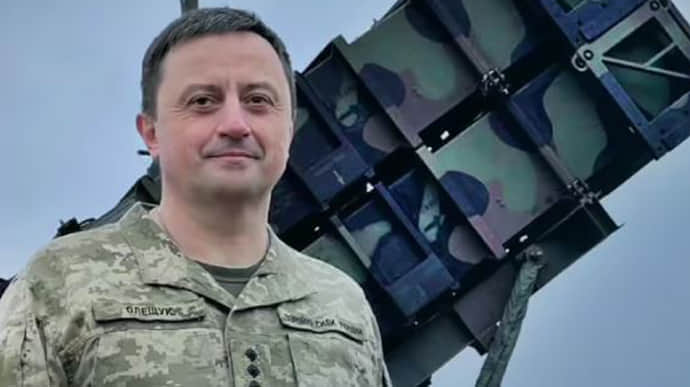 Lieutenant General Mykola Oleshchuk, Head of Ukraine's Air Force, has said that Ukrainian pilots have experience operating Western-made F-16 fighter jets, which have already touched down on Ukraine's airfields.
Source: Mykola Oleshchuk on Ukraine's national 24/7 newscast
Quote from Oleshchuk: "An F-16 jet has already been to Ukraine. It has touched down on our airfields, we've held joint training with F-16 pilots, and so we do have experience operating the F-16 jets. I think this is crucial."
Details: Oleshchuk also said that Ukraine is currently preparing its runways [for F-16 jets]. "We are making the necessary alterations, improving the surface, improving our airfields' infrastructure, and building new defence facilities," he explained.
"So I think we will be able to bring these aircraft to Ukraine as soon as we acquire them," Oleshchuk concluded.
Previously: In April 2023, Yurii Ihnat, spokesman for Ukraine's Air Force, said that US-made fighter jets had touched down on Ukraine's airfields even before Russia's full-scale invasion, in 2012 and 2018. "We have dozens of different airfields – operational and regular ones – that can be used for these aircraft," Ihnat said.
Background:
Ukrainska Pravda is the place where you will find the most up-to-date information about everything related to the war in Ukraine. Follow us on Twitter, support us, or become our patron!