Kremlin's efforts to disband Wagner Group partially succeed – ISW
Monday, 21 August 2023, 06:09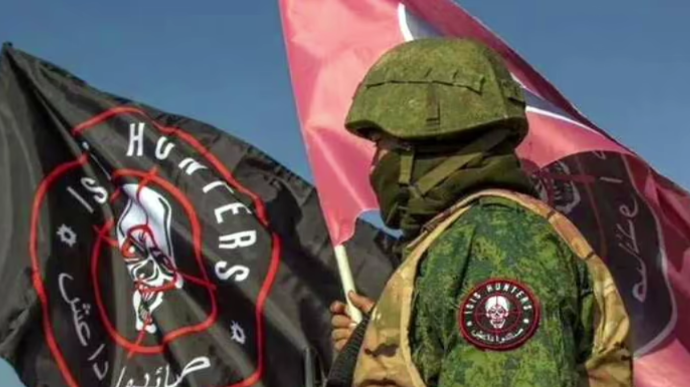 Wagner Group commanders have accused two of their high-ranking representatives of treason in favour of the Redut private military company (PMC), which is affiliated with the Russian Defence Ministry. Thus, the Kremlin has achieved partial success in breaking up Wagner, according to the US Institute for the Study of War.
Source: ISW
Details: Anton "Lotos" Yelizarov, Wagner commander, claimed that Andrey "Sedoy" ["Grey" – ed.] Troshev left Wagner with another Wagner commander, who was later identified as Vadim V. (alias: "Khrustal"). Yelizarov claimed that Troshev had never commanded any of Wagner's units and was not a member of the Wagner Council of Commanders. Wagner financier Yevgeny Prigozhin had repeatedly introduced Troshev as his personal representative and as the director of the "League for the Protection of the Interests of Veterans of Local Wars and Military Conflicts", which is affiliated with Wagner.
Quote: "Troshev appeared to be Prigozhin's close confidant and had reportedly established connections with Putin and the Russian Defence Ministry through his work with Wagner. Troshev has previously appealed to Russian President Vladimir Putin on behalf of Wagner, and Putin identified him as a Kremlin-affiliated Wagner commander on 29 June.
The Wagner commander nicknamed Koldun claimed that 'Khrustal', who led Wagner's personnel department, is now calling Wagner fighters to recruit them into a new PMC for operations in Africa. A Wagner-affiliated military blogger and Wagner commanders criticized Troshev and 'Khrustal' for cowardice and numerous personal and professional failures, and claimed that Wagner military commanders have not left Wagner," the ISW review states.
The betrayal by Troshev and Khrustal may indicate a growing split in Wagner's leadership, which suggests that the efforts by the Kremlin and the Russian Ministry of Defence to break up the Wagner Group have been partially successful, the ISW emphasises.
"The Kremlin and the Russian Defence Ministry are apparently using Troshev and 'Khrustal' to recruit Wagner fighters and commanders under the promise of new missions in Africa while setting conditions to restrict Prigozhin's contingent from continuing operations in Africa and the Middle East. Wagner sources' public denouncement of Troshev and 'Khrustal' as cowards may indicate that Wagner commanders are attempting to deter other commanders and Wagner representatives from leaving Wagner," the ISW analysts suggest.
Ukrainska Pravda is the place where you will find the most up-to-date information about everything related to the war in Ukraine. Follow us on Twitter, support us, or become our patron!