Danish filmmaker Lars von Trier speaks up in support of Russians: "Russian lives matter also"
Tuesday, 22 August 2023, 23:11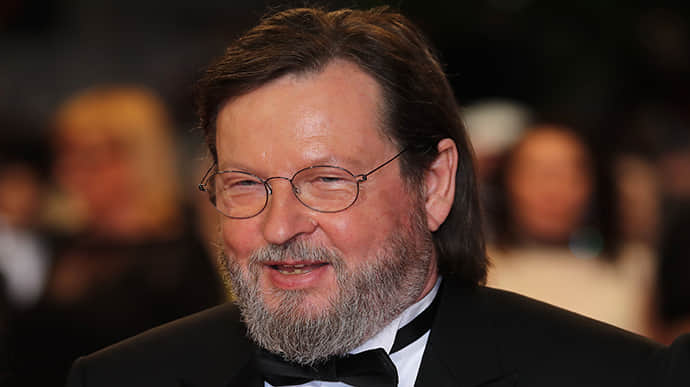 Lars von Trier, the famous Danish film director who was diagnosed with Parkinson's Disease last year, has posted a controversial statement on his Instagram account, speaking out against Denmark's decision to hand over F-16 fighter jets to Ukraine and expressing regret over the deaths of the Russian occupation troops.
Source: Lars von Trier on Instagram; Meduza
Quote from von Trier: "By the way: To Mr Zelenskyy and Mr Putin and, last but not least, Ms Frederiksen [i.e., Danish Prime Minister Mette Frederiksen – ed.] (who yesterday posed, beaming, inside of one of today's most horrifying killing machines, as if she was head over heels in love):
'Russian lives matter also!' Best regards, Lars."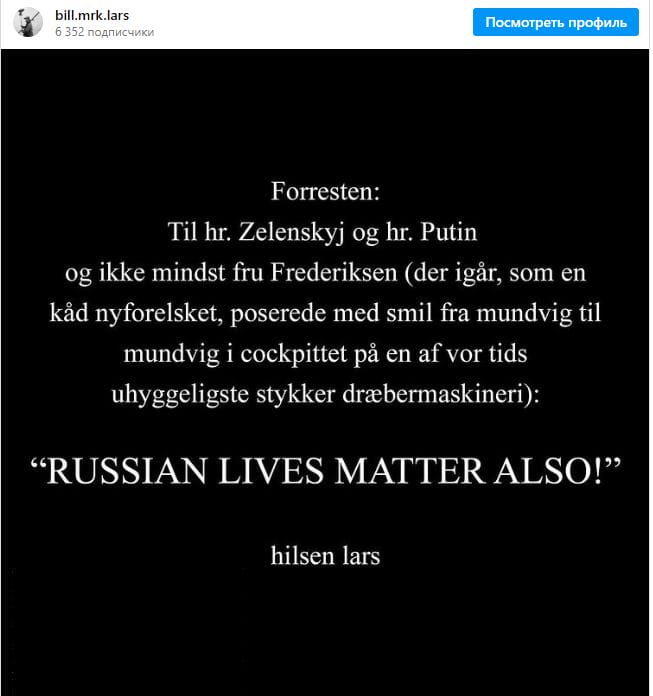 Background: Lars von Trier is a Danish director, screenwriter and actor. He is known for his prolific and controversial career which spans almost four decades. He has received more than 100 awards and nominations at film festivals around the world, including the Palme d'Or (Dancing in the Dark) and the Grand Prix (Breaking the Waves). He also received the Cesar, David di Donatello, Goya, Independent Spirit, Sputnik, and other awards.
Ukrainska Pravda is the place where you will find the most up-to-date information about everything related to the war in Ukraine. Follow us on Twitter, support us, or become our patron!