Russians attack Odesa Oblast with Shahed drones for 3 hours, damaging grain warehouses
Wednesday, 23 August 2023, 08:09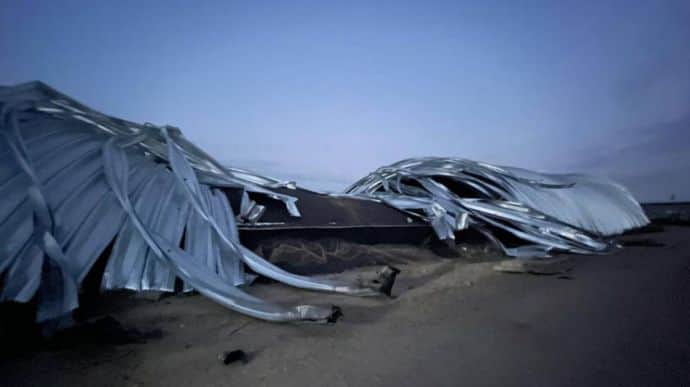 Russian troops attacked Odesa Oblast with kamikaze drones on the night of 22-23 August, hitting production and transshipment facilities, and also damaging grain warehouses.
Source: Oleh Kiper, Head of Odesa Oblast Military Administration, on Telegram; Defence Forces of Ukraine's south
Quote: "Last night, Russian terrorists were striking the south of Odesa Oblast with attack drones for three hours. The enemy targeted the oblast's civilian infrastructure facilities.
Air defence forces destroyed nine Shahed-136/131 drones.
Unfortunately, there were strikes on production and transshipment infrastructure, causing a 700-square-metre fire to break out there. As of 06:00, the fire was contained. Grain warehouses are among the damaged facilities."
Details: There were no casualties among the civilian population.
The Defence Forces of Ukraine's south reported that the attack drones struck Odesa from the eastern coast of the Sea of Azov.
Russian forces struck grain warehouses and production and transshipment facilities in the Danube.
A fire broke out in the warehouse, but it was promptly contained. Firefighters are still working on it as of 08:00.
All relevant services are at the scene. Law enforcement officers are recording the crimes conducted by the Russian terrorists.
Ukrainska Pravda is the place where you will find the most up-to-date information about everything related to the war in Ukraine. Follow us on Twitter, support us, or become our patron!