Russian Defence Ministry reports downing of S-200 missile over Kaluga Oblast
Friday, 25 August 2023, 02:04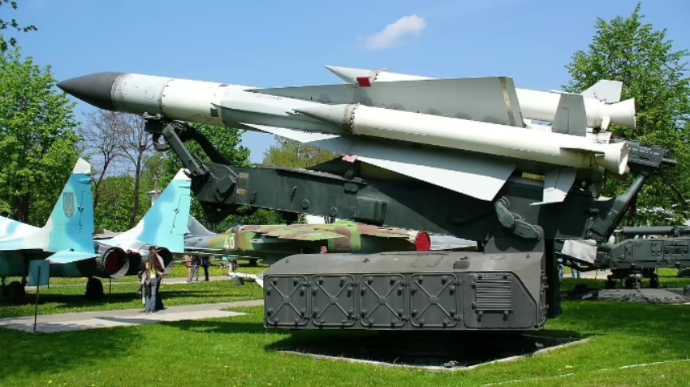 The Ministry of Defence of Russia claims that Russian air defence forces have shot down a missile fired from an upgraded S-200 air defence system over Kaluga Oblast.
Source: Russian Defence Ministry on Telegram
Details: Russian occupiers said that a modified Ukrainian S-200 missile had tried to attack the territory of the Russian Federation, but claimed it had been detected and destroyed by an air defence system over the territory of Kaluga Oblast.
Before that, Russian media reported that a series of explosions had occurred in Kaluga and Tula oblasts on the night of 24-25 August, and Moscow's Domodedovo and Vnukovo airports had suspended operations.
Ukrainska Pravda is the place where you will find the most up-to-date information about everything related to the war in Ukraine. Follow us on Twitter, support us, or become our patron!