"Breaking occupiers down into atoms": Ukrainian marines shows how they blow up minefields and Russians
Sunday, 27 August 2023, 08:45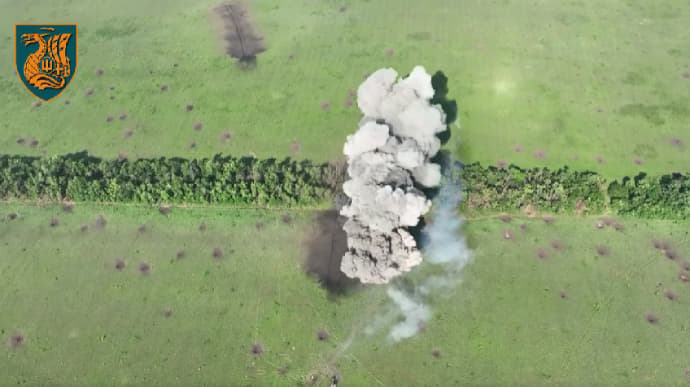 Ukrainian marines from the 36th Marine Brigade named after Rear Admiral Mykhailo Bilynsky have shared an archive video from the beginning of the offensive actions in the south, which shows how they deal with Russian minefields.
Source: press service of the 36th Marine Brigade on Facebook
Quote: "The way the marine engineers from the 36th Separate Marine Brigade named after Rear Admiral Mykhailo Bilynsky together with their fellow soldiers breach the Russians' mine defences is a real art.
Even under direct fire from anti-tank weapons, they managed to launch a tonne of plastic explosive in front of the front line of the Russian defence in order to break the Russians down into atoms."
Details: The video shows live combat action on Russian positions in a forest.
The military posts footage from the frontline with a certain delay as is required by security protocols.
Background: In July, The Washington Post reported that Ukraine's counter-offensive is progressing slowly, as the areas in front of Russian defensive fortifications are densely mined. On the eve of the counter-offensive, Ukraine had received less than 15% of the bomb disposal and engineering equipment it had requested from its Western partners.
Ukrainska Pravda is the place where you will find the most up-to-date information about everything related to the war in Ukraine. Follow us on Twitter, support us, or become our patron!