Ukrainian Security Service's drones attack planes at Kursk airfield
Sunday, 27 August 2023, 16:02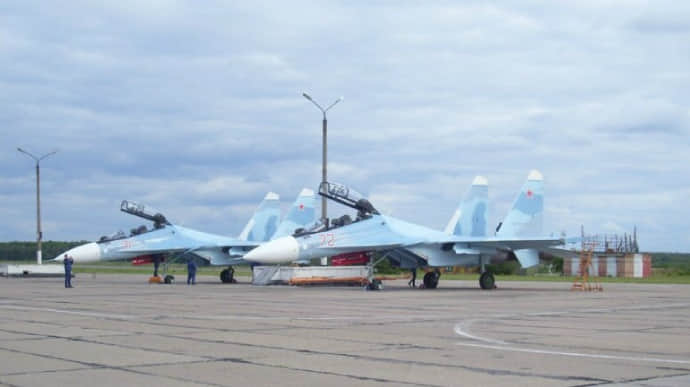 On the night of 26-27 August, the military counterintelligence service of the Security Service of Ukraine (SSU) struck Russian Su-30 and MiG-29 aircraft, as well as S-300s and Pantsirs, at the Kursk airfield with 16 drones.
Source: Sources of Ukrainska Pravda in SSU
Details: Ukrainska Pravda's sources indicate that kamikaze drones attacked four Su-30 and one MiG-29 aircraft.
Also, S-300 radars and two Pantsirs are among the struck targets.
SSU reported that almost all the drones reached their targets.
The Russians recorded at least 13 explosions, the source said. But the exact aftermath of the attack will be known "soon".
Counterintelligence officers clarified that the attack was organised by military counterintelligence officers from the 13th Main Directorate of the SSU.
Previously: The Russians claimed that a drone crashed into an apartment building in the Russian city of Kursk overnight, without injuring anyone.
Ukrainska Pravda is the place where you will find the most up-to-date information about everything related to the war in Ukraine. Follow us on Twitter, support us, or become our patron!