Ukrainian military destroy unique Russian radar station worth $200 million in Kherson Oblast
Monday, 28 August 2023, 21:02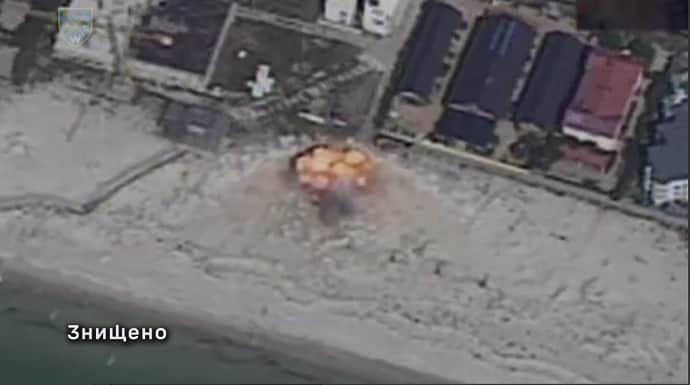 In August, the Defence Forces of the southern part of Ukraine destroyed a Russian mobile coastal radar station for over-the-horizon detection Predel-E, worth $200 million.
Source: Defence Forces of the South on Telegram
Quote: "Mobile coastal radar station of over-the-horizon detection with increased secrecy Predel-E – this is how ambitiously and pompously the Russians presented the novelty of their military-industrial complex to a narrow circle of specialists in June this year. Then they sent it to the temporarily occupied Kherson Oblast in secret to monitor our actions both at sea and on land."
Details: The military added that although the exclusive Predel-E was also covered by a quite modern Leyer-2 electronic warfare system, but "nothing can be hidden from us on our land".
Ukrainska Pravda is the place where you will find the most up-to-date information about everything related to the war in Ukraine. Follow us on Twitter, support us, or become our patron!