75 Ukrainian children subjected to torture by Russians
Thursday, 31 August 2023, 13:11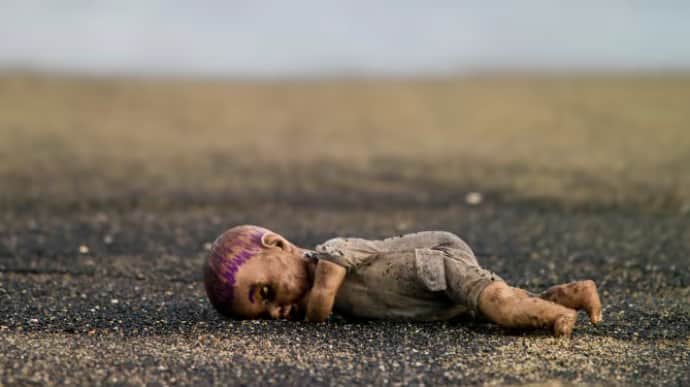 Ukraine's Prosecutor General's Office reported that 75 Ukrainian children have been tortured by the Russians since the beginning of the full-scale war, most of them in the village of Yahidne in Chernihiv Oblast.
Source: Yuliia Usenko, Head of the Department for the Protection of the Interests of Children and Combating Violence of the Prosecutor General's Office of Ukraine, in an interview with the Interfax-Ukraine news agency
Quote: "To date, pre-trial investigation agencies and prosecutors document such crimes in over 3,200 criminal proceedings. Among these are murders, mutilations, child abductions, forced displacement, deportation, sexual abuse of children and attacks on institutions for children," Usenko said.
Advertisement:
"... 75 children suffered as a result of torture. Of these, 69 were in Yahidne, Chernihiv Oblast. The conditions in which the children were kept together with adults in the basement of the school and their treatment were equated to torture."
Details: According to Usenko, prosecutors recorded isolated cases in Kherson and Kharkiv oblasts, when children were imprisoned and subjected to torture together with adults.
Usenko added that the children were tortured because, according to the occupiers, they could send information about the movement of Russian equipment and information that could be used to correct fire to the Armed Forces of Ukraine.
Reports of torture were received after the liberation of the territories, and most cases of sexual violence – 13 of them have been recorded to date – were also established after the liberation.
Ukrainska Pravda is the place where you will find the most up-to-date information about everything related to the war in Ukraine. Follow us on Twitter, support us, or become our patron!