No fuel leak from Russian tanker damaged near Crimea
Saturday, 5 August 2023, 04:44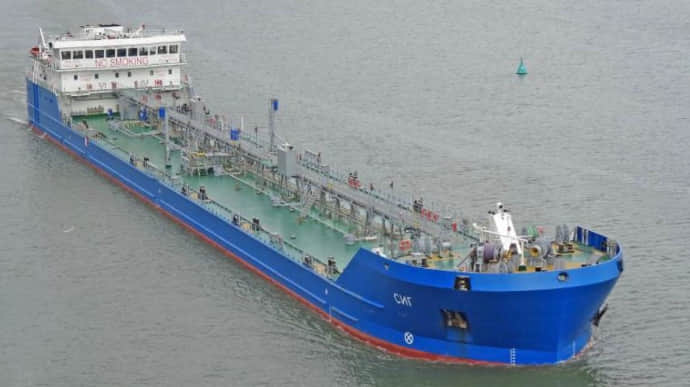 The Russian tanker damaged by an unmanned surface vessel (USV) in the Kerch Strait has not spilt fuel, Russian media reports.
Source: Kremlin-aligned news agency TASS, citing Marine Rescue and Coordination Centre of Novorossiysk, Russia
Details: There was no fuel spill from the tanker damaged during an attack by the Ukrainian side, the media outlet reports.
TASS said there were 11 people on board the tanker.
Background: A Russian chemical tanker SIG was damaged in the Kerch Strait on the evening of 4 August due to a USV attack.
A group of emergency workers from Novorossiysk was sent to help the tanker.
Two tugs arrived in the Kerch Strait to tow the vessel.
Ukrainska Pravda is the place where you will find the most up-to-date information about everything related to the war in Ukraine. Follow us on Twitter, support us, or become our patron!