US approves transfer of first batch of Abrams tanks to Ukraine
Monday, 7 August 2023, 21:42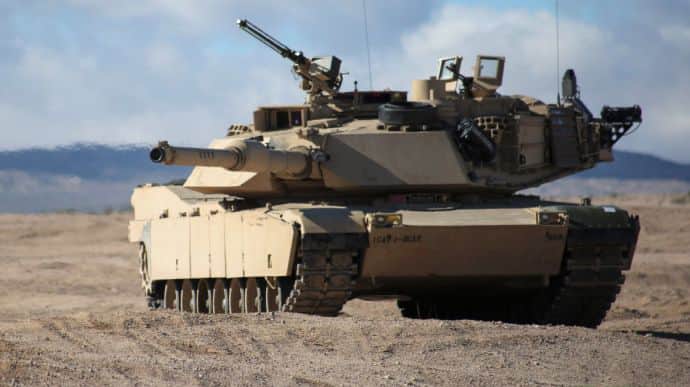 The first batch of Abrams tanks being provided by the US to Ukraine was approved for shipment over the weekend, and the tanks will arrive in Ukraine in early autumn.
Source: Douglas Bush, US Assistant Secretary of the Army for Acquisition, Logistics, and Technology, at a briefing on Monday, reported by CNN
Details: Bush said that the first Abrams tanks are ready to be shipped to Ukraine.
Quote: "Now they have to get to Europe, and then to Ukraine, along with all of the things that go with them. Ammunition, spare parts, fuel equipment, repair facilities. So you know, it's not just the tanks, it's the full package that goes with it. That's still on track."
Background: The US began training Ukrainians on tanks in May 2023 in Germany. Media outlets reported that the training was expected to be completed by the end of the summer.
The administration of US President Joe Biden announced its intention to send Abrams tanks to Ukraine in January 2023. It took this step after months of insisting that the tanks were too difficult to maintain and repair, in order to induce Germany to supply its Leopard tanks.
The US significantly accelerated the time needed to send tanks by deciding earlier this year to transfer older M1-A1 models instead of a more modern version of the tank. The US promised to deliver 31 tanks to Ukraine.
In June 2023, the media reported that the Biden administration was planning to approve the transfer of depleted uranium projectiles for Abrams tanks to Ukraine.
Ukrainska Pravda is the place where you will find the most up-to-date information about everything related to the war in Ukraine. Follow us on Twitter, support us, or become our patron!