Russians form offensive group to break through Kupiansk front, but defences are strong
Wednesday, 9 August 2023, 11:12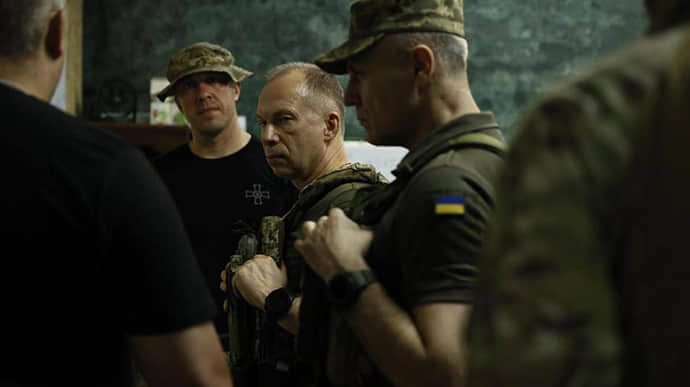 The Russian invaders have chosen the Kupiansk front as the main focus of their offensive, creating an offensive group consisting of eight Storm-Z assault units, and intense fighting is ongoing there, with some positions changing hands several times.
Source: Colonel-General Oleksandr Syrskyi, Commander of the Ground Forces of the Armed Forces of Ukraine, in a comment to Ukrainska Pravda
Quote from Syrskyi: "The enemy's goal is to break through the defences of our troops and advance directly to Kupiansk. The fighting is now extremely intense. Some positions have changed hands several times these past days."
Details: Syrskyi said that at the same time, the Russians were advancing from the area of Novoselivske and attempted to cut off the Ukrainian defenders' group with a flank attack and encircle some of the brigade's units holding the defence there, but to no avail. "Our soldiers are bravely holding the defence, repelling all the enemy's attempts to advance," Syrskyi stressed.
Syrskyi also said that having visited this front of defence, he and the commanders had discussed possible further actions of the Russians and options for the defenders.
As a result, all necessary decisions were being taken to "guarantee the deterrence of the enemy and create conditions for its further defeat". In particular, this includes additional reinforcement of military units with all necessary assets and personnel.
Background: On 8 August, Syrskyi visited the combat zone on the Kupiansk front, where he worked with commanders to make operational decisions.
Ukrainska Pravda is the place where you will find the most up-to-date information about everything related to the war in Ukraine. Follow us on Twitter, support us, or become our patron!