Ukraine's Defence Forces take over part of Opytne
Sunday, 10 September 2023, 19:12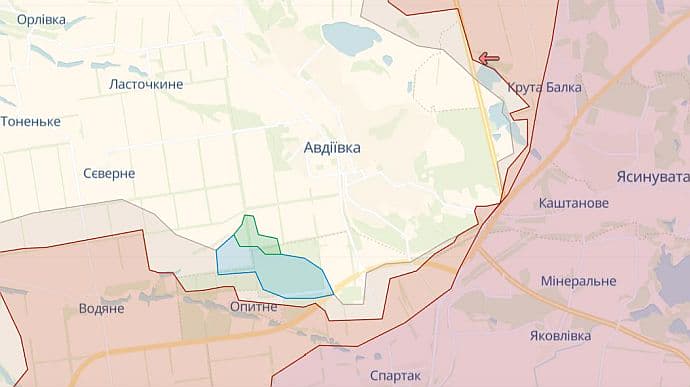 Within the course of a blitz operation, the Defence Forces of Ukraine have taken a part of the settlement of Opytne to the south of the city of Avdiivka under Ukraine's control. Fighting is ongoing in the settlement.
Source: Vitalii Barabash, head of the Avdiivka City Military Administration, in the 24/7 national newscast
Quote: "In general, the situation along the defence line around the city [of Avdiivka – ed.] remains very tense. The Russians are pressing in from the north. We have success in the south, near the settlement of Opytne. This success is very significant, in my opinion. The Russians have let their guard down on the southern front.
Advertisement:
For two days they have been very active to the north of the city. When they were concentrated to the north during assault actions, the guys [Defence Forces – ed.] held, in my opinion, a lightning-fast storm operation, and our guys finally took over a part of Opytne, gaining foothold there. The fighting is ongoing in the settlement.
We hope that the village of Opytne will be fully under control of the Armed Forces of Ukraine shortly."
Ukrainska Pravda is the place where you will find the most up-to-date information about everything related to the war in Ukraine. Follow us on Twitter, support us, or become our patron!