Defence Forces present Ukrainian combat FPV-drone
Sunday, 10 September 2023, 20:12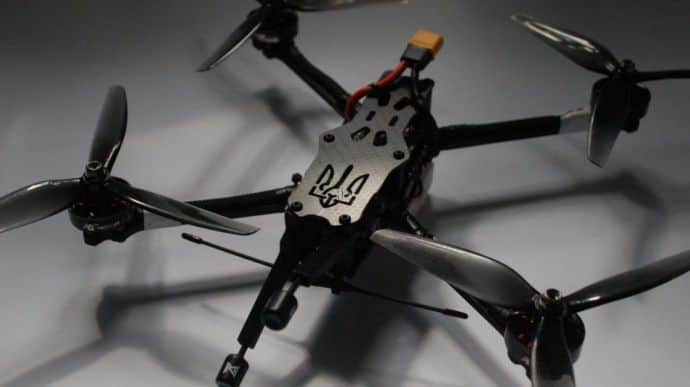 The Ukrainian combat FPV-drone KH-S7 was designed for striking various moving and stationary ground targets.
Source: Defence Forces of the South of Ukraine
Details: Reportedly, the manufacturing of the drone started last summer.
Advertisement:
"The team was composed of like-minded people including engineers and military that were interested in UAVs together and have had them as a hobby for years," the statement reads.
The FPV-drone KH-S7 carries a payload of one kilogram to a distance of seven kilometres. Its power allows it to achieve more, but there are many conditions.
Quote: "The manufacturers of the Ukrainian UAV state that the max distance the Ukrainian forces used it on was 9.5 km."
Background: On 2 August, previous Defence Minister Oleksii Reznikov reported that the defence ministry equipped the army with the tenth domestically-made mark of an FPV drone and posted photos of the drone.
He specified that this FPV-drone is, like other models, manufactured in Ukraine, but mainly from foreign components.
Ukrainska Pravda is the place where you will find the most up-to-date information about everything related to the war in Ukraine. Follow us on Twitter, support us, or become our patron!