Russian National Guard recruits former convicts from Wagner Group
Tuesday, 12 September 2023, 04:02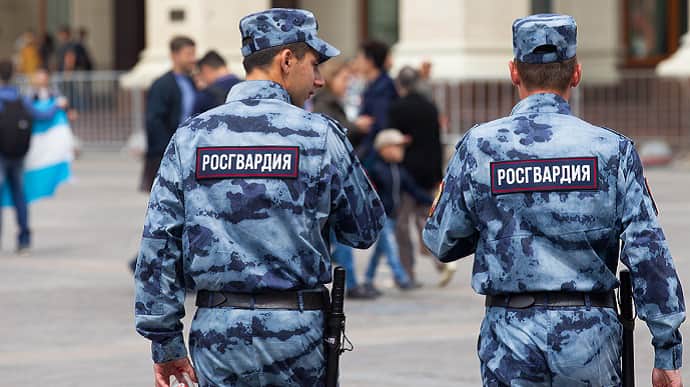 The Rosgvardiya (Russian National Guard) is recruiting former convicts previously belonging to the Wagner Private Military Company (PMC) to subdue the remnants of the Wagnerites and simultaneously take care of Russia's internal security.
Source: Institute for the Study of War (ISW); Russian news outlet iStories
Details: Relatives of previously convicted former Wagner PMC members said not all of those wishing to serve had passed the vetting process.
Advertisement:
Meanwhile, they noted that they are recruiting soldiers "not for senior positions and not even for mid-level officers".
iStories noted that the Rosgvardiya asks former Wagner PMC fighters to undergo a vetting process and provide documents on official pardons of their convictions, as well as records of contracts concluded with Wagner PMC.
Another Rosgvardiya serviceman from the city of Rostov-on-Don claimed that his unit had sent former Wagner PMC fighters to guard "strategic objects" in occupied Ukraine.
Ukrainska Pravda is the place where you will find the most up-to-date information about everything related to the war in Ukraine. Follow us on Twitter, support us, or become our patron!