"There will be more UAVs, fewer Russian ships": Minister Fedorov announces new drone attacks
Saturday, 16 September 2023, 14:48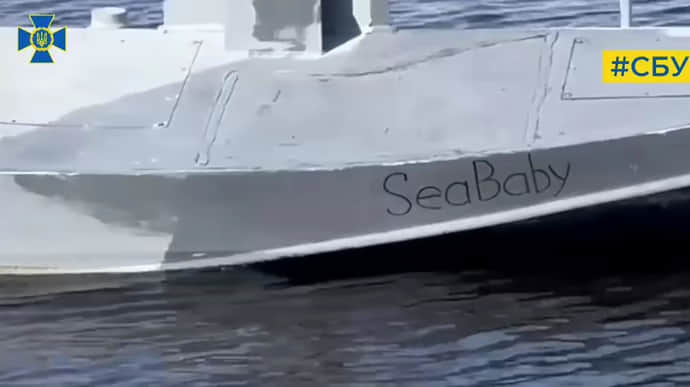 Mykhailo Fedorov, Deputy Prime Minister and Minister of Digital Transformation, has said that by the end of the year, the production of drones in Ukraine will grow 120 times.
Source: Fedorov in an interview with Reuters
Details: Fedorov noted that in 2023, the production of drones in Ukraine has increased more than 100 times compared to last year.
Advertisement:
Quote from Fedorov: "There will be more drones, more attacks, and fewer Russian ships. That's for sure.
I think it'll be an increase of around 120 to 140 times by the end of this year if you compare it to the previous one."
More details: The minister says Ukraine is testing artificial intelligence systems that can localise targets several kilometres away and direct drones at them, even if external communication is disrupted by electronic warfare.
Background:
Ukrainska Pravda's sources in the Security Service of Ukraine (SSU) reported that the SSU's SeaBaby drone hit the Samum missile ship not far from the entrance to Sevastopol Bay.
For this attack, the special service used an experimental sample of a maritime drone that can work in a storm, hiding from detection behind high waves.
Later, a photo of the towing of the Russian missile ship Samum, which was hit in the Black Sea by the SSU's drone SeaBaby, was published.
Ukrainska Pravda is the place where you will find the most up-to-date information about everything related to the war in Ukraine. Follow us on Twitter, support us, or become our patron!