Ukrainian SeaBaby drone hits Russian Samum missile warship in Black Sea
Friday, 15 September 2023, 16:57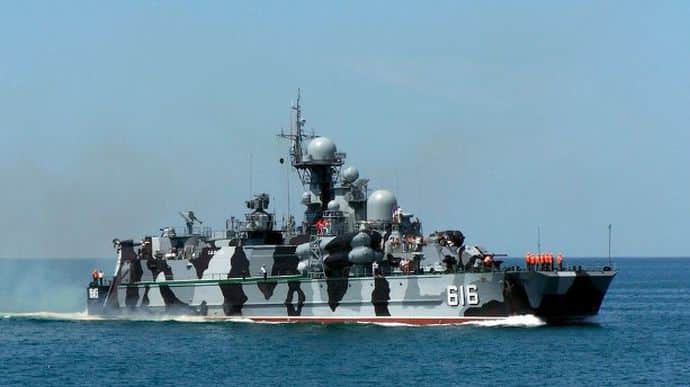 A Ukrainian uncrewed surface vessel (USV) hit a Samum-class missile carrier hovercraft on Thursday, 14 September.
Source: Ukrainska Pravda's sources in the Security Service of Ukraine (SSU)
Details: The sources said the SSU's SeaBaby USV hit the Samum near the entry to Sevastopol Bay.
Advertisement:
The USV hit the rear right side of the vessel, causing significant damage, which resulted in the ship losing power.
The sources stated that the Russians had to tow the Samum away for repairs "with a significant tilt at the stern and listing to starboard".
The SSU used an experimental model of USV capable of operating in a storm, using high waves for cover. The waves were 1.5-2 metres high at the time of the special operation.
Background:
Ukrainska Pravda is the place where you will find the most up-to-date information about everything related to the war in Ukraine. Follow us on Twitter, support us, or become our patron!