Lithuania presents new assistance package to Ukraine
Tuesday, 19 September 2023, 23:28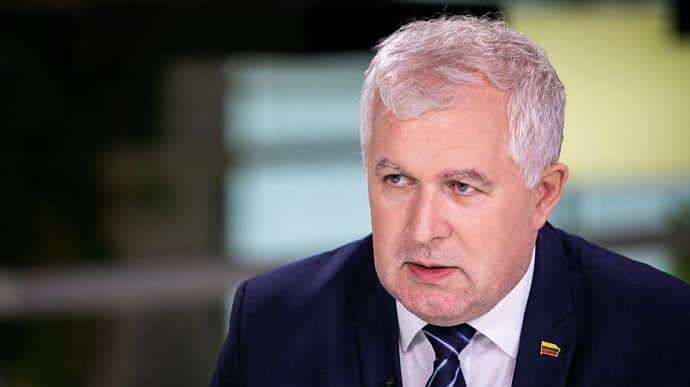 On Tuesday 19 September, Arvydas Anušauskas, Lithuania's Minister of National Defence, took part in a meeting of the Ukraine Defence Contact Group and met his newly appointed Ukrainian counterpart Rustem Umierov for the first time.
Source: Lithuanian Ministry of Defence, as reported by European Pravda
Details: At the Ramstein-format meeting, Anušauskas also presented the latest package of military support for Ukraine, which contains "detonation systems, naval surveillance radars and ammunition for Carl Gustaf anti-tank grenade launchers."
Advertisement:
In addition, starting this September, Ukrainian Leopard tanks will be repaired in Lithuania.
The Lithuanian minister also signed a declaration of support for the coalition to support Ukraine in the field of information technology, or IT coalition, which will assist with cybersecurity for Ukraine's Armed Forces.
Anušauskas separately noted the importance of the demining coalition which is now being set up, and called on other countries to join "and contribute training, equipment or finance".
Lithuania's total military assistance to Ukraine since the beginning of the full-scale invasion has already exceeded US$500 million.
Earlier, Latvia's new Defence Minister, Andris Sprūds, also met with his Ukrainian counterpart Rustem Umierov on the sidelines of Ramstein, where he presented a new assistance package and announced that Riga has joined Ukraine's IT coalition.
Ukrainska Pravda is the place where you will find the most up-to-date information about everything related to the war in Ukraine. Follow us on Twitter, support us, or become our patron!