Russia conducts reconnaissance of Ukraine's energy facilities for further attacks – Ukrainian intelligence
Wednesday, 20 September 2023, 15:59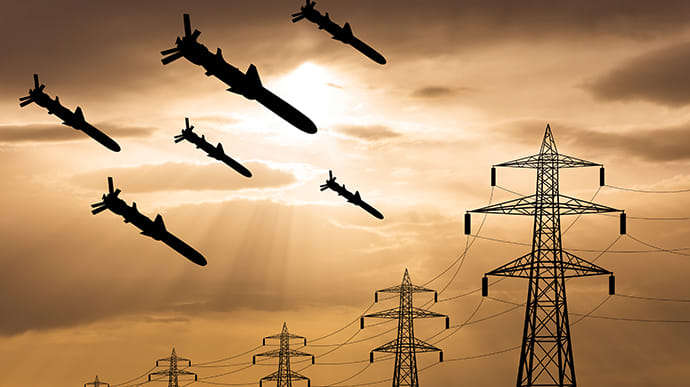 Russian forces are conducting reconnaissance of Ukrainian energy facilities with the aim of further strikes; the Ukrainian Defence Forces are intensively preparing for such actions.
Source: Andrii Yusov, representative of Ukraine's Defence Intelligence, during national 24/7 newscast
Quote from Yusov: "There is also information that the enemy is carrying out intelligence activities on the energy infrastructure, and there is a risk of repeated terrorist attacks."
Advertisement:
Details: Yusov said that Ukraine is intensively preparing for such a scenario. He emphasised that there is no reason to hope that the aggressor country will abandon its plans to attack the energy industry.
"And we have to take it seriously. Just like ordinary citizens in terms of preparing for this period and just responding to air raid sirens, and of course, the defence forces. And that work is going on!", the representative of Ukrainian Intelligence emphasised.
At the same time, Yusov said that today the rate of production of missiles in Russia does not allow stocks to be replenished at the previous level. "Plans are one thing; how these plans are implemented is another," he emphasised.
He recalled the most massive attack by the Russians, when they launched 120 missiles over Ukraine at the same time. Currently, the Russians are incapable of such a thing, but their missiles and drones still remain a threat. "No matter how many of those missiles there are, of course, they must be shot down. And we will work to make sure that happens," Ukraine's intelligence representative said.
Background: On 16 September, the UK Ministry of Defence reported that they expected Russia to launch missile strikes on Ukraine's energy infrastructure in the winter, like it did last year.
Ukrainska Pravda is the place where you will find the most up-to-date information about everything related to the war in Ukraine. Follow us on Twitter, support us, or become our patron!