Agricultural dispute: Brussels prepares new meeting between Ukraine and EU states
Friday, 22 September 2023, 14:29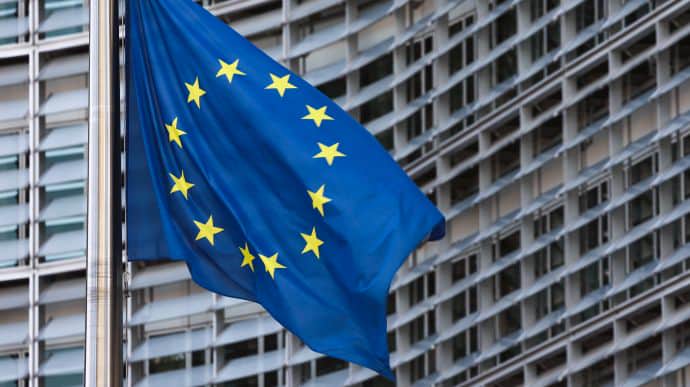 The European Commission is planning to hold the next meeting of the coordination platform, which is a gathering to resolve the agricultural crisis with Ukraine, on 28 September.
Source: European Pravda, citing Miriam Garcia Ferrer, spokeswoman for the European Commission for Agriculture and Trade, in Brussels
Details: The European Commission will finalise its remarks on Ukraine's action plan, presented on Monday during the last meeting of the coordination platform, on Friday, 22 September.
Advertisement:
"We will send them to Ukraine later so that they can consider them. Based on the exchange of views that we have had so far, which has been very constructive, we see a highly positive way forward," the spokeswoman said.
On Friday, the European Commission will send an invitation to all parties to participate in the next meeting of the coordination platform, which will take place next Thursday, she added.
"We will invite all relevant member states, and we will have the opportunity to finalise this action plan so that it can come into effect as soon as possible," Ferrer said.
Miriam Garcia Ferrer noted that the commission expects all parties, including Poland, to participate in the meeting of the coordination platform.
The spokesperson noted that the plan presented by Ukraine will consist of several components. Specifically, Ukraine will share data on exports of the four products at the centre of the trade dispute and possibly a wider list of agricultural products.
Ukraine also needs to run information campaigns for Ukrainian exporters about the fragility of the neighbouring EU markets and provide data on the destinations of exported products.
The most critical component of the plan, Ferrer said, is a kind of export licence system – the verification and authorisation mechanism that will apply to the export of four types of products.
Background:
Ukraine has proposed to the European Commission and Poland, Hungary, Slovakia, Bulgaria and Romania an export control plan for four crop groups – wheat, maize, sunflower and rapeseed – to protect their domestic markets.
Nevertheless, Poland, Slovakia, and Hungary announced unilateral restrictions on Ukrainian imports, prompting Ukraine to file a complaint against these three countries with the World Trade Organisation.
Following the meeting on 20 September, Slovakia announced that it was already studying Ukraine's plan for agricultural exports and considered it potentially acceptable.
Slovakia said Ukraine had promised not to file a complaint against Bratislava in the WTO and not to ban imports of Slovak products.
Ukrainska Pravda is the place where you will find the most up-to-date information about everything related to the war in Ukraine. Follow us on Twitter, support us, or become our patron!