No drone reached Romania – Romanian President
Tuesday, 5 September 2023, 19:42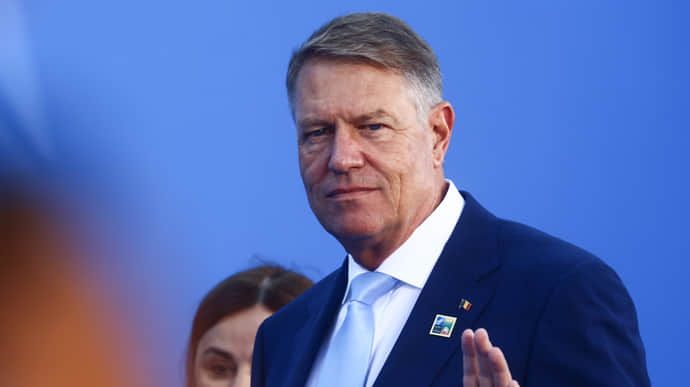 Klaus Iohannis, President of Romania, stated that no drone fell on the territory of Romania. Thus, he refuted the statement of Ukraine's Foreign Ministry about Russian Shahed drones falling down there on 4 September.
Source: Digi24 with reference to the statement of Romanian President, as reported by European Pravda
Quote: "I can tell you that no drone, no element of any device has ever reached Romania."
Advertisement:
Details: Iohannis reported that Romania has established "total control over our national space, but yes, we are worried because these attacks occur at a very small distance from the Romanian border."
He added that Angel Tîlvăr, Minister of Defence of Romania, informed him about the recent Russian attacks.
Iohannis stressed that Romania continues to carefully monitor the situation and assured the public that the country is under reliable protection. "I can say what I have already said: Romania has very strong security guarantees, the strongest in our history," he added.
Background:
On 4 September, Ukraine's Foreign Ministry with reference to the State Border Guard Service of Ukraine reported that during the Russian attack on Ukrainian ports on the Danube river on 3 September at night Russian Shahed drones fell down in the territory of Romania, and added the photo of the explosion from the other side of Danube.
Romania's Defence Ministry denies this information, claiming Russian drones did not pose a threat for Romania.
Later, Ukraine's Foreign Minister Dmytro Kuleba reported that Ukraine has photo evidence of the crash of Shahed drones on tht Romanian territory.
Ukrainska Pravda is the place where you will find the most up-to-date information about everything related to the war in Ukraine. Follow us on Twitter, support us, or become our patron!