Ukrainian Air Force on Russian MiG fighter jets in Sevastopol: Today here, tomorrow there
Friday, 20 October 2023, 17:56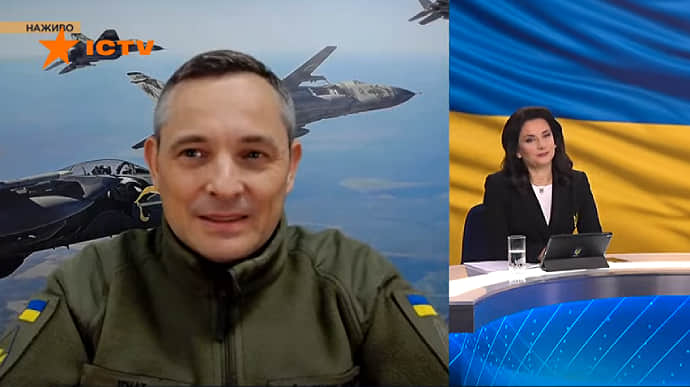 In the context of information about the placement of MiG-31 fighter jets in temporarily occupied Crimea, the Air Force of Ukraine noted that the place of deployment does not play a decisive role for aircraft, because it is a very mobile thing.
Source: Yurii Ihnat, Spokesman for Ukraine's Air Force, on the national joint 24/7 newscast
Quote: "Nothing new after all. [That's just – ed.] Putin's scaremongering about patrolling the Black Sea with Kinzhal [missiles – ed.], which he told the whole world. But I want to emphasise: Russia uses many airfields for attacks on Ukraine, about 40, and aircraft is a mobile thing: today here, tomorrow there. They will not necessarily use Belbek [airfield – ed.] for MiG-31 aircraft (in addition, there are two modifications of these fighter jets: MiG-31BM and MiG-31K, the carrier of the Kh-47 Kinzhal missile is the latter).
Advertisement:
Today they can be located here, and tomorrow they will fly somewhere to Rostov or further away. It's no big deal for aircraft to fly and carry out the same patrol from long-distance airfields. The only con is that the flight time increases."
Support UP or become our patron!