No chance to run to shelter: Ukraine's Nova Poshta declares mourning for workers killed
Sunday, 22 October 2023, 01:37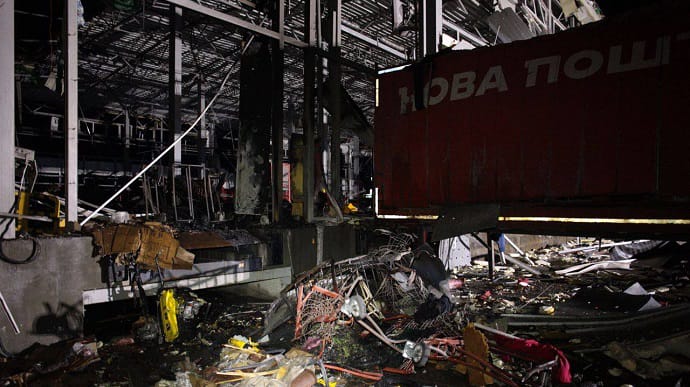 A Russian missile hit a Kharkiv depot belonging to the Nova Poshta delivery company. The workers who were there had no chance or time to run to the shelter, as the air-raid warning went off a second before the explosion.
Source: Nova Poshta on Facebook
Quote: "Kharkiv innovation terminal. It had just been hit by a missile. There are dead and injured, some in serious condition. They had no chance to run to the shelter, because the sirens sounded seconds before. Currently, all victims are receiving medical care, we are in contact with hospitals and families of the victims. Although this certainly won't bring our people back. We sympathise with everyone
Advertisement:
Tomorrow [22 October – ed] Nova Poshta announces a day of mourning. We will work and honour every dead hero of Nova Poshta. Every person who died in this war."
On Saturday 21 October, a Russian missile hit a depot belonging to the Nova Poshta delivery company in Kharkiv Oblast, injuring 13 people and killing several others.
Earlier in the evening of 21 October, Oleh Syniehubov, Head of Kharkiv Oblast Military Administration, and Ihor Terekhov, the mayor of Kharkiv, reported that Russian troops were launching missile attacks on Kharkiv.
Support UP or become our patron!