Overnight attacks on Kherson, Donetsk, Kharkiv oblasts: 8 civilians injured
Tuesday, 24 October 2023, 09:01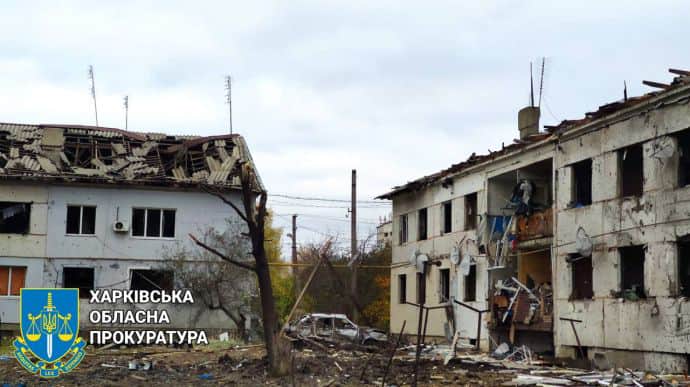 Russian forces attacked Ukrainian territory on the night of 23-24 October. The invaders dropped incendiary bombs on Kherson Oblast, injuring four civilians. Four more people were injured in Kharkiv Oblast.
Source: Ihor Klymenko, Minister of Internal Affairs of Ukraine
Details: The Russian military continues terrorising coastal settlements in Kherson Oblast.
Advertisement:
The Russians launched two airstrikes on the village of Zmiivka in Beryslav district at midnight. The Kherson district was attacked with incendiary ammunition only an hour later. Four people were injured, including a 12-year-old child, in the settlement of Bilozerka. Twenty houses, a gas network, cars and outbuildings were damaged.
Russian forces shelled the village of Illinka in Marhanets hromada in Dnipropetrovsk Oblast with artillery [a hromada is an administrative unit designating a town, village or several villages and their adjacent territories – ed.]. Early reports indicate there were no casualties.
The Russians launched missiles on the Kramatorsk district in Donetsk Oblast, presumably an S-300. A workshop building was destroyed, and nine cars were damaged on the territory of an agricultural facility.
The Russians attacked the village of Borova in the Izium district of Kharkiv Oblast at around 23:00 on 23 October. A two-storey building was damaged. Four people were injured and taken to hospital.
An air-raid warning has been issued in many regions as of 08:50 on 24 October, Klymenko warned.
Support UP or become our patron!