Police in Donetsk Oblast evacuate local residents under constant shelling
Tuesday, 24 October 2023, 16:00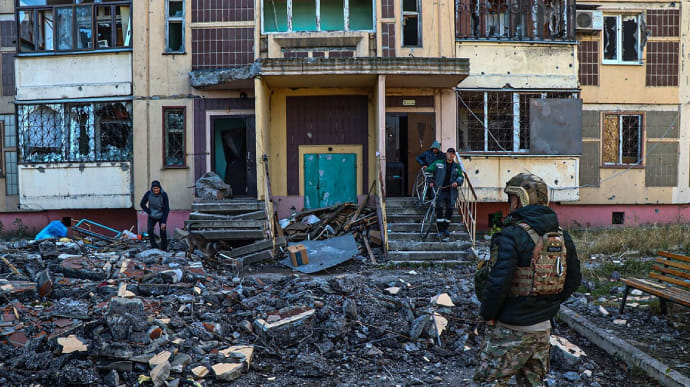 The number of local residents of Avdiivka and nearby villages who wish to evacuate has increased significantly due to escalation of hostilities. The police are carrying out evacuation of the citizens despite the risk to their own lives.
Source: Ihor Klymenko, Ukraine's Minister of Interior, on Facebook; the Donetsk police
Details: The minister shared the footage of the White Angels unit on social networks, while the police shared the details of the recent operation (White Angels is an evacuation unit serving as part of the Interior Ministry).
Advertisement:
The police crew evacuated seven people and their pets to a safe place. In addition, the White Angels brought an unconscious woman in critical condition to a hospital.
Quote: "The way to Avdiivka runs through bomb craters, burnt fields and destroyed villages. On the way, shells explode next to the car, but law enforcement officers do not stop, because they are in a hurry for an elderly woman in a severe condition. There are only a few minutes to pick up the patient, because having noticed the police car, the enemy immediately covers it with fire.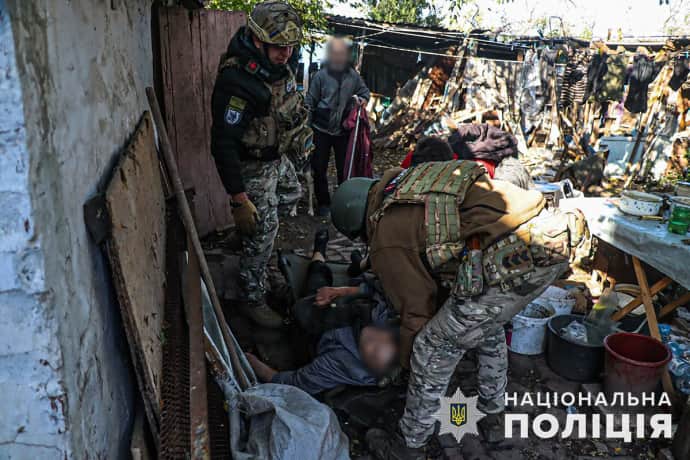 Then the White Angels would evacuate people from a fourteen-storey building in Avdiivka. At night, the building withstood several blows. Residents hid in basements and did not know whether they would survive until the morning. When we loaded things into the car, a missile flies overhead and exploded 300 metres away. Fortunately, there were no injuries.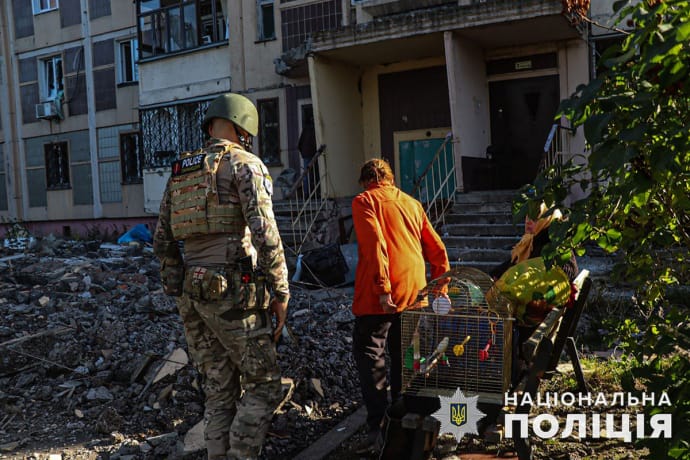 On the same day, the White Angel group evacuated an elderly man from Orlivka. The pensioner took with him his four-legged friend who saved his life. The man noted that his dog can immediately feel when there is an attack incoming, and runs to hide in the basement. Thanks to this ability [of his], they both survived and are now heading to a safe space."
Background:
In the area of responsibility of the Tavriia Operative Grouping, the enemy keeps trying to encircle Avdiivka, enjoying the aviation support. The situation in the city of Avdiivka in Donetsk Oblast has been very tough in October.
On October 23 Ministry of Reintegration said that about 250 children would be mandatorily evacuated from eight settlements in the Bakhmut and Pokrovsk districts of Donetsk Oblast.
Support UP or become our patron!