Over 20 soldiers injured in drone attacks on US bases
Wednesday, 25 October 2023, 05:05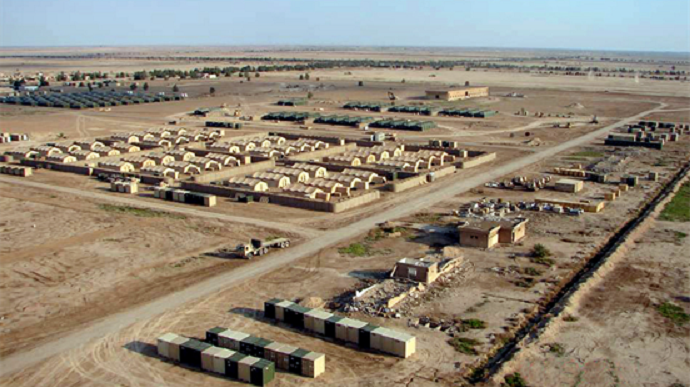 Over 20 US servicemen were injured in a series of drone attacks on US bases in Iraq and Syria last week.
Source: NBC News with reference to US Central Command
Details: Twenty US servicemen received minor injuries in an attack on 18 October when at least two strike drones targeted the Al-Tanf military base in southern Syria.
Advertisement:
One of the drones was downed. All injured personnel were sent back on duty and no military facilities were damaged.
Four more US servicemen were slightly injured in two separate drone attacks against US and coalition forces that were stationed at Al-Asad Air Base, western Iraq, on the same day.
The US downed the drones, but drone debris destroyed a hangar under which small aircraft were stored. All injured personnel returned to duty.
In addition, an American civilian contractor died of a heart attack, but it did not take place during the drone strikes.
Pentagon spokesperson Patrick Ryder said on Tuesday that US and coalition forces have suffered attacks at least 10 times in Iraq and three times in Syria "via a mix of one-way attack drones and rockets" in the past week.
Ryder said Iran and its Islamic Revolutionary Guard Corps are backing the groups carrying out the attacks.
Background:
On 19 October, a US destroyer shot down three surface-to-air missiles and several drones, supposedly launched by Houthi forces from Yemen.
On the same day, US military bases in the Middle East were attacked: drones struck the US base in Syria, Al-Tanf, a missile attack took place at Conoco, another US base in Syria, and in Iraq, the US also intercepted three attack drones.
On 22 October, US Secretary of Defense Lloyd Austin said the United States is deploying additional air defence units in the Middle East and preparing troops for emergencies.
Support UP or become our patron!