Hungarian government to consult Hungarians on their support for Ukraine's EU membership
Sunday, 12 November 2023, 15:52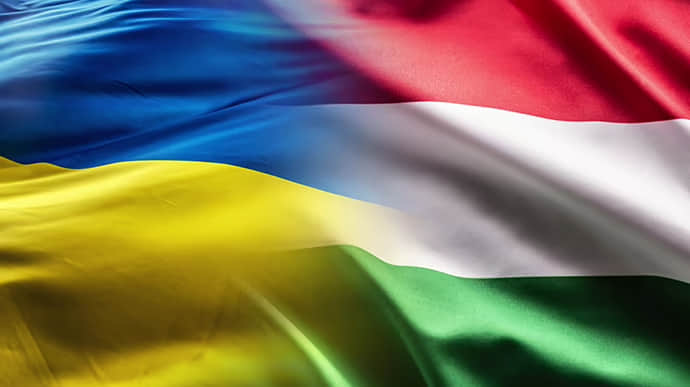 The Hungarian government is planning to hold the 13th consultation with Hungarian citizens, polling them on their support for Ukraine's membership in the European Union.
Source: Hungarian State Secretary Tamas Menzer in Alfahir, a Hungarian news outlet, as reported by European Pravda
Details: In a video shared by Alfahir, Menzer says: "Do you believe that Ukraine belongs in the European Union? Tell us what you think during national consultations that are about to start!"
Advertisement:
Menzer goes on to say things that play into Russia's narratives and urges Hungarian citizens to say "no" to the consultations' key question.
"Ukraine is currently at war, so if it is admitted to the European Union, the war will be brought to the union too, and a significant share of EU resources will be diverted to Ukraine," Menzer says, insinuating that EU membership comes with military obligations and that Ukraine might be admitted in the very near future, with the war ongoing. In reality, however, Ukraine's accession to the EU would not confer any military obligations onto other EU member-states. Moreover, EU states make joint decisions, which leaves the Hungarian government, headed by Viktor Orbán, capable of exercising its veto power over any decisions in relation to Ukraine.
The consultations will also falsely stress that Ukraine will receive funds otherwise earmarked for Hungary.
Furthermore, Orbán's government is relying on the narrative that Ukraine is oppressing a Hungarian minority.
"National communities in Ukraine, including the Hungarian national community, have been stripped off their rights, and these rights are yet to be reinstated," Menzer says in the video.
In January, the Hungarian government shared the results of what they called "national consultations" concerning the EU's sanctions policy, with 97% respondents opposing the sanctions imposed on Russia as a result of its invasion of Ukraine. The Hungarian government claimed that nearly 1.4 million Hungarian citizens took part in the consultations (for scale, Hungary has 8.2 million registered voters).
It is worth noting that "national consultations" held in Hungary are not an equivalent of a referendum. Ballots are mailed to Hungarian citizens' homes, and there is no oversight that's required to hold a referendum. Votes are collected over the course of months. It is a commonly held assumption that most people who take part in such "consultations" support Orbán's government.
Background:
Hungarian Prime Minister Viktor Orbán has said the European Union should not start EU accession negotiations with Ukraine, adding that "Kyiv is far from the EU".
The Hungarian government had previously stated that the EU should not start membership negotiations with Ukraine because Ukraine has failed to fulfil the relevant conditions.
Support UP or become our patron!