Ukrainian troops advance on Kherson Oblast left bank and near Verbove – ISW
Wednesday, 15 November 2023, 04:28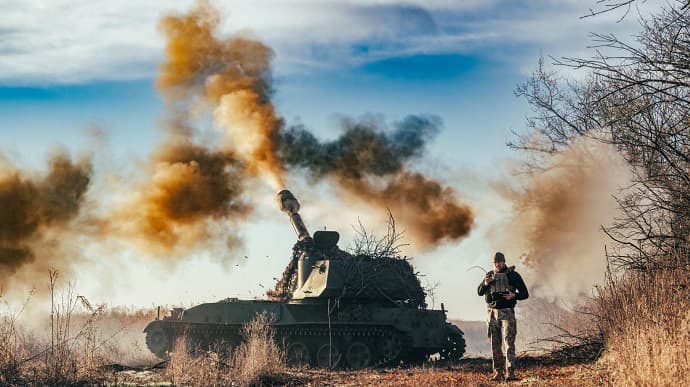 Ukrainian troops advanced on the left bank of Kherson Oblast and northwest of Verbove in Zaporizhzhia Oblast on 14 November.
Source: ISW
Details: Ukrainian troops continued their combat operations on the east (left) bank of Kherson Oblast on 14 November and made a confirmed advance.
Advertisement:
Geolocated footage published on 13 November shows that Ukrainian troops have advanced to Krynky (30 km northeast of Kherson Oblast, 2 km from the Dnipro River and approximately 3.6 km north of the E-58 highway).
On 14 November, Ukrainian troops also carried out offensive operations in the western part of Zaporizhzhia Oblast and made confirmed gains.
Geolocated footage published on 14 November shows that Ukrainian troops were advancing northwest of Verbove (10 km east of Robotyne).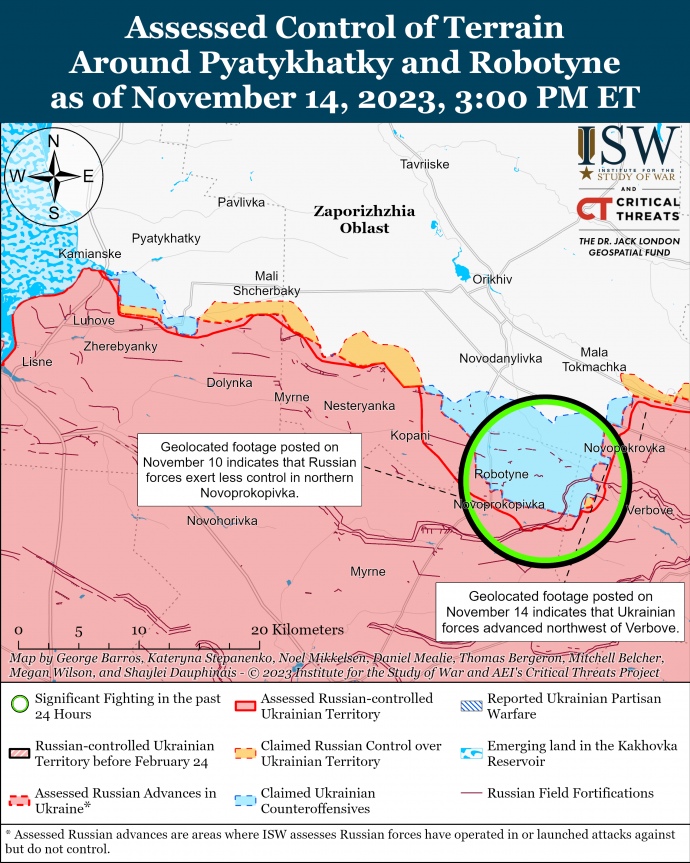 The General Staff of Ukraine reported that Ukrainian troops continue offensive operations on the Melitopol front (west of Zaporizhzhia Oblast).
Several Russian sources claimed that Russian forces repelled Ukrainian attacks near Robotyne, Novofedorivka (15 km northeast of Robotyne), and north and northwest of Verbove.
Support UP or become our patron!