Some villages in Kherson Oblast's occupied left bank are now deserted
Wednesday, 15 November 2023, 11:33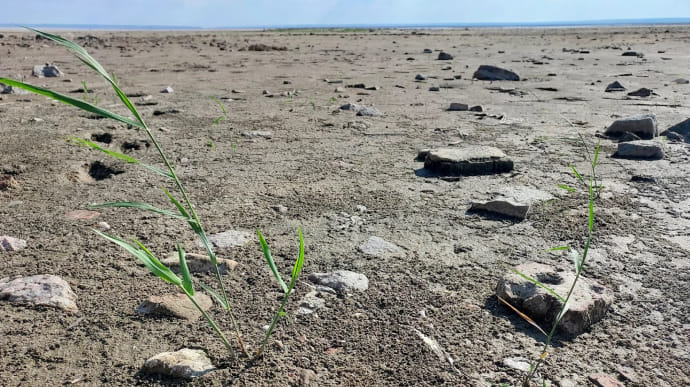 Local authorities in Kherson Oblast say that a number of settlements on the left bank are now deserted due to the war.
Source: Radio Liberty's News of Azov project
Details: Volodymyr Kovalenko, the Ukrainian mayor of occupied Nova Kakhovka, reported that there are no local residents in the village of Korsunka, only a large quantity of wrecked Russian military equipment.
Advertisement:
"Korsunka is empty; almost no one went back there after it was flooded," Kovalenko noted.
Some villages in the Oleshky hromada [an administrative unit designating a village, several villages, or a town, and their adjacent territories – ed.], which is also under Russian occupation, are also deserted.
"The villages of Pidstepne, Krynky and Nechaieve. I don't know how many people are actually left in Pishchanivka today. There is no one to contact; there are no people," said Tetiana Hasanenko, Head of the Oleshky City Military Administration.
According to her data, the hromada comprises 13 settlements. The demarcation line between the Armed Forces of Ukraine and the Russian army currently runs through it. The settlements located in the immediate vicinity of Dnipro are suffering the most.
Quote: "At the beginning of Russia's full-scale invasion, Oleshky hromada had a population of almost 40,000, and now, according to very tentative estimates, there are no more than 9,000 left. In Oleshky itself, out of a population of 20,000, about 3,000 have stayed in the city. In some other villages, the number of residents can be counted on the fingers of one or two hands."
For reference: In October and November 2022, the Armed Forces of Ukraine liberated the entire right-bank part of Kherson Oblast, including the city of Kherson. Since then, the areas of Kherson Oblast adjacent to Dnipro have come under almost daily shelling by Russian troops, who retain control over the left-bank part of the oblast, with the exception of a small area.
Support UP or become our patron!