Russians attack Sumy Oblast using mortars, injuring local man
Thursday, 16 November 2023, 04:56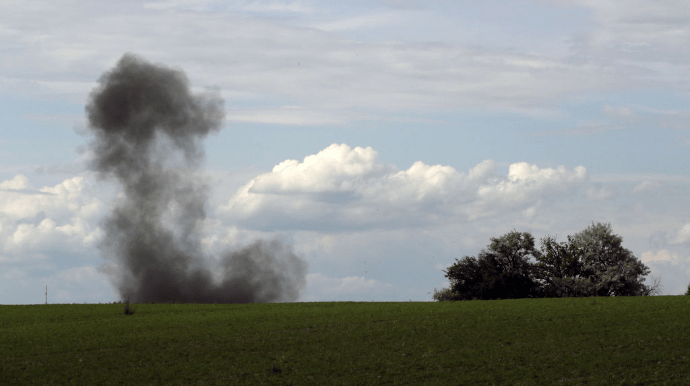 The Russians have launched 10 attacks on the border areas of Sumy Oblast within the last 24 hours, injuring a local man in one of the hromadas [hromada is an administrative unit designating a town, village or several villages and their adjacent territories – ed.].
Source: Sumy Oblast Military Administration
Details: In total, 46 explosions have been recorded. The hromadas of Krasnopillia, Khotin, Yunakivka and Seredyna-Buda came under attack.
Advertisement:
The Russians launched attacks from a mortar, with nine explosions. There were attacks from an FPV kamikaze drone (2 explosions), a grenade dropped from a UAV (1 explosion) and attacks from automatic grenade launchers (4 explosions).
The Seredyna-Buda hromada was attacked from a mortar (18 explosions). A local man was injured as a result of one of such attacks.
Six bombs were dropped by the Russians on the territory of the Khotin hromada.
Yunakivka hromada was attacked from a self-propelled artillery system (6 explosions).
Support UP or become our patron!