Russia worried about future F-16 supplies to Ukraine and already bracing for it – UK intelligence
Friday, 17 November 2023, 11:30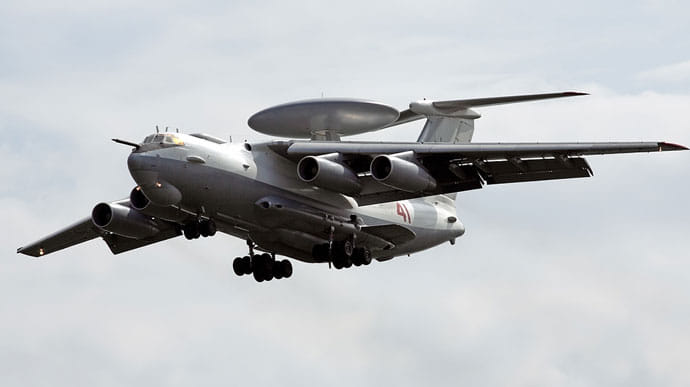 Russia has galvanised the integration of its A-50 Airborne Warning and Control System (AWACS) aircraft and S-400 air defence systems amid concerns about the future supply of Western fighter jets to Ukraine.
Source: UK Defence Intelligence review on Twitter dated 17 November, as reported by European Pravda
Details: Analysts say Russia has likely begun using the A-50 AWACS aircraft to identify targets over Ukraine for its SA-21 (S-400) long-range air defence system for the first time. This supplements the A-50's primary task of coordinating fighter aircraft.
Advertisement:
The A-50 can reportedly use its radar to detect adversary aircraft at long distances due to its altitude.
Analysts believe Russia has rushed the integration of the A-50 and S-400 partly out of concern over the prospect of Ukraine deploying Western-supplied combat aircraft.
The report suggests that Russia may take a greater risk and deploy the A-50 closer to the contact line to make effective use of its new role.
Background: Earlier, the UK MoD reported that Russia would likely have to reallocate its strategic air defence assets and weaken its air defences elsewhere after losing several S-400 systems.
Support UP or become our patron!