Moscow authorities ban rally of wives of conscripts supposedly because of COVID
Friday, 17 November 2023, 17:50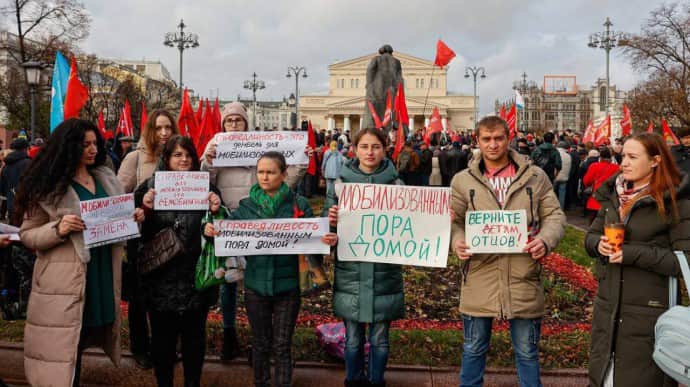 The authorities of the Russian capital have refused to allow the rally of the wives of conscripts, who demand the return of their husbands from the war. This was explained by the danger of the spread of the coronavirus.
Source: Meduza and Put Domoi Telegram channel
Details: In particular, the "epidemiological situation developing in the city" was cited as the reason for the refusal. The official letter explained to the applicants that the ban on mass events introduced in 2020 due to the coronavirus is still in force in Moscow.
Advertisement:
The answer, signed by Kirill Malyshkin, Deputy Head of the Regional Security and Anti-Corruption Department, also reminded the applicants of the "responsibility" in case the event is held despite the official decision.
The action was planned to be held on 25 November in Theater Square. The applicants assumed that up to 300 people could come there.
Background:
In recent weeks, the wives of those mobilised were not allowed to hold rallies in a number of large Russian cities under various pretexts. In Kemerovo Oblast and Krasnoyarsk Krai, police officers put pressure on the applicants.
At the same time, despite the restrictions left over from the time of COVID-19, the authorities in Moscow never prevented the holding of pro-government mass events.
Currently, the rotation of those mobilised in Russia is not foreseen. In September, the chairman of the State Duma defence committee, Andrey Kartapolov, said that they would return home only "after the end of the special military operation" [Russian propaganda term for the war in Ukraine – ed.].
Support UP or become our patron!