In Kherson Oblast, Ukrainian defenders push Russians 3-8 kilometres back from Dnipro
Sunday, 19 November 2023, 00:58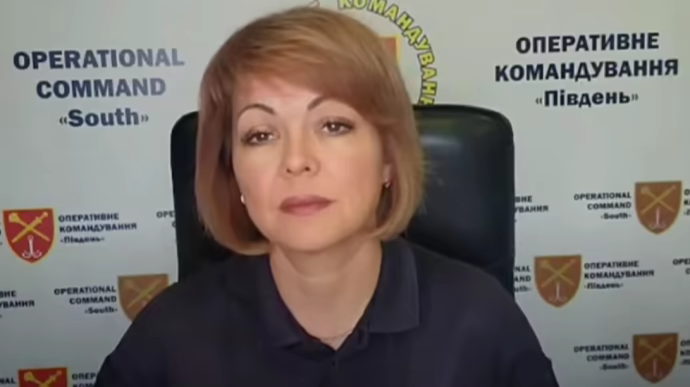 The defence forces have pushed the Russians 3-8 km from Dnipro on the left bank of Kherson Oblast, so mortar fire no longer reaches the right bank.
Source: Nataliia Humeniuk, Head of the Joint Press Centre for Operational Command Pivden (South), during the national joint 24/7 newscast, Ukrinform quotes
Quote: "Preliminary figures indicate that the distance varies from 3 to 8 kilometres, depending on the specifics of geography and landscape across the left bank. Now their mortars can't hit the right bank, so we see it as a certain achievement."
Advertisement:
Details: She noted that Ukrainian defenders continue to gain ground on the left bank.
As Humeniuk said, there is a lot of work for our military. Although the reports show 4-10 destroyed artillery systems every day, the Russians still continue to shell the right bank of Kherson Oblast.
This means that the Russians have the opportunity to pull up their reserves, and that they do not yet have a critical limit on the number of these systems. In addition, it should be understood that the Russians are not so knocked out as not to be able to raise additional forces. She added that other, fresher units are returning to replace those destroyed.
At the same time, Humeniuk outlined how many Russian invaders there are on the left bank. She said the total number of the group is estimated at several tens of thousands, but she did not name a specific number in order not to "guide the enemy".
"There's a massive force there so we've plenty of work to do," she summed up.
Humeniuk also added that no Russian strike groups were created, according to Ukrainian records. She said this means that the Russians do not have the capacity to prepare for active operations.
Background: Ukrainian marines have confirmed that the Defence Forces gained ground at several bridgeheads on the left bank of the Dnipro River on the Kherson front.
Background:
On 8 November, analysts reported that the Ukrainian military had transferred armoured vehicles to the left bank of Kherson Oblast.
On 13 November, they reported that Ukrainian troops had made some progress on the left bank of Dnipro in Kherson Oblast.
Support UP or become our patron!