US reduces artillery shells supply to Ukraine by more than 30%
Tuesday, 21 November 2023, 14:22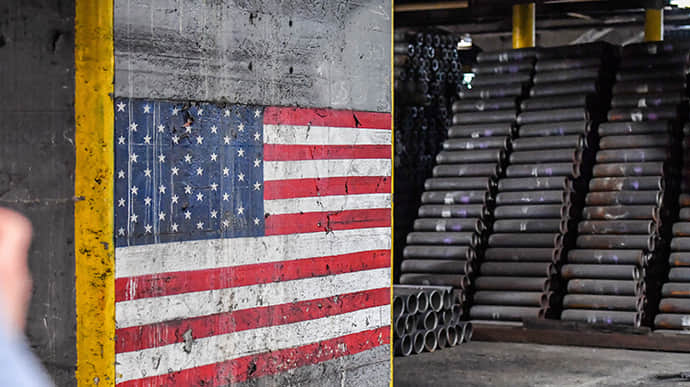 The US has cut supplies of vital NATO-standard ammunition to Ukraine by "more than 30%" since the start of Israel's war against Hamas in Gaza last month, ABC News reported, citing an unnamed Ukrainian official.
Source: ABC News
Quote: "155mm artillery shells are arguably the most important munition for Ukraine in its fight against invading Russian forces, and some U.S. stocks, which were designated for Ukrainian forces, have been diverted to Israel."
Advertisement:
Details: In recent weeks, American officials have repeatedly stated that the supply of weapons to Israel will not have any impact on the war in Ukraine.
"They (U.S. officials) were telling us it wouldn't influence the commitments (from the U.S.), but it did," a Ukrainian official said.
The official, who spoke to ABC News anonymously, said the supply of these vital artillery shells is "about 60-70% of Ukraine's overall supply".
A senior US defence official, however, told ABC News that the ammunition cuts had "absolutely nothing to do with what's happening in Gaza".
He said that packages of the president's drawdown authority packages "start to get put together weeks in advance, so there is no link between what's happening in Gaza to what's happening in Ukraine".
At the same time, during his visit to Ukraine, Lloyd Austin, the United States Secretary of Defense, announced a new package of security assistance to Ukraine worth US$100 million, which includes an unspecified number of 155-mm artillery shells that meet NATO standards.
Background: The US Department of Defense on 20 November revealed the contents of the new US$100 million military aid package for Ukraine. The new package will contain one HIMARS multiple-launch rocket system and additional ammunition for it, Stinger anti-aircraft missiles, 155-mm and 105-mm artillery shells, TOW anti-tank missiles, and Javelin and AT-4 anti-tank systems.
Support UP or become our patron!