European Parliament demands tighter control over sanctions against Russia
Thursday, 9 November 2023, 16:03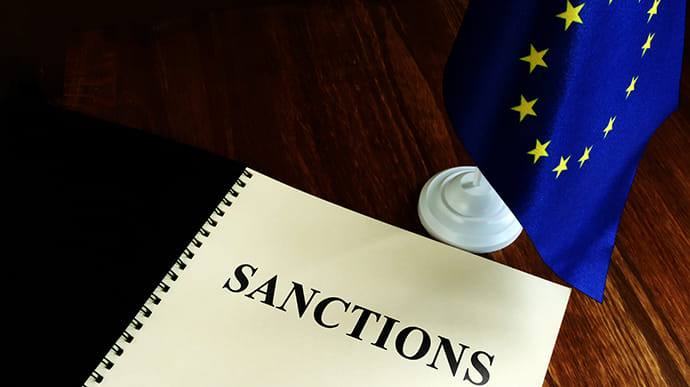 The European Parliament adopted a resolution on Thursday calling for stronger control over the implementation of sanctions against Russia at the EU level, as well as greater efforts to limit Moscow's ability to circumvent the measures.
Source: European Pravda with reference to the press service of the European Parliament
Details: In the resolution, MEPs expressed concern about the existing loopholes in the EU sanctions regime against Russia.
Advertisement:
Quote: "While highlighting the unprecedented nature of the EU's restrictive measures, MEPs are concerned about the lack of proper enforcement and attempts to undermine the effort to strategically weaken the Russian economic and industrial base, and hindering the country's ability to wage war."
Details: The resolution points out that Russia, in particular, is able to circumvent oil price cap restrictions.
It also states that imports of petroleum products made from Russian oil from countries such as India have increased dramatically, essentially creating a workaround for Russian oil in the EU.
MEPs also pointed out that important Western components still reach Russia through countries such as China, Türkiye, the United Arab Emirates, Kazakhstan, Kyrgyzstan and Serbia.
MEPs are concerned about the trade of war-critical goods between EU member states and Russia, as well as reports that countries such as Azerbaijan are bleaching Russian gas for export to the EU.
MEPs also noted that the EU remains one of Russia's largest fossil fuel customers due to continued imports of pipeline gas and LNG.
In addition, MEPs want the European Commission and EU member states to extend the sanctions to include a complete ban on the sale and cutting of diamonds of Russian origin or re-exported by Russia to the EU.
The EU is also supposed to explore legal avenues to seize frozen Russian assets and use them for Ukraine's recovery.
Background:
Earlier, the media reported that the EU countries would start discussing proposals for the 12th package of sanctions against Russia, which will focus on a ban on trade in Russian diamonds, next week.
Bloomberg reported that the proposals for the 12th EU sanctions package include restrictions on trade in goods worth about €5 billion.
The new package may include more than 100 individuals and 40 legal entities. It also includes a ban on the employment of Russians in so-called sensitive sectors and the repatriation of Russian assets to the EU.
Support UP or become our patron!