Ukraine proposes talks on Crimea over the next 15 years
Tuesday, 29 March 2022, 15:00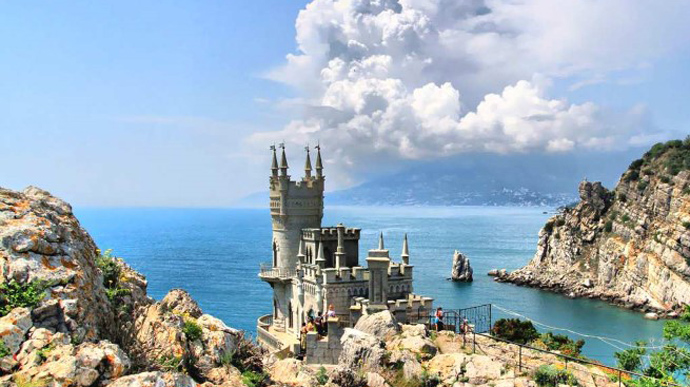 Iryna Balachuk – Tuesday, 29 March 2022 15:00
The Ukrainian delegation has suggested to Russia that a clause be added to the agreement between the countries stating that the status of Crimea and Sevastopol will be decided in negotiations between the countries over the next 15 years.
Source: Mykhailo Podoliak, Advisor to the Head of the Office of the President of Ukraine, member of the Ukrainian negotiation team, during a briefing in Turkey on 29 March
Advertisement:
According to Podoliak: "Regarding the question of Crimea, for example, this is a separate clause in the agreement. We are proposing establishing a clause to continue separate negotiations over the status of Crimea and Sevastopol, in negotiations between Ukraine and Russia over the next 15 years."
Details: Podoliak also added that Ukraine's proposal stipulates that, for the duration of the negotiations, Ukraine and Russia will both refrain from using the military or the Armed Forces to resolve the question of Crimea's status.
The Ukrainian delegation has also proposed that the status of the occupied territories in the east of Ukraine should be decided in direct negotiations between President Volodymyr Zelenskyy of Ukraine and President Vladimir Putin of Russia.
Podoliak also noted that an international agreement on security guarantees proposed by Ukraine will only be possible after a national referendum on the issue.
Earlier: Negotiations between the Ukrainian and the Russian delegations in Istanbul lasted around 3 hours.
After the talks ended, David Arakhamiya, the head of the Ukrainian delegation, said that Ukraine wants guarantor countries to provide security guarantees that will be more decisive than NATO's Article 5.
Ukraine envisions several of the UN Security Council member countries (the UK, China, Russia, USA, France, Turkey, Germany, Canada, Italy, Poland, and Israel) being among the guarantor countries. At the same time, it would leave the possibility of joining the security alliance open to other countries that might want to do so.
Moreover, Arakhamiya added that the guarantor countries will have to help Ukraine become an EU member.
Background:
On 29 March, the delegations from Ukraine and Russia met in Istanbul, Turkey. President Recep Tayyip Erdoğan of Turkey addressed the delegations and called for a truce.
Mykhailo Podoliak, Adviser to the Head of the Office of the President of Ukraine, said at an interim briefing in Turkey that the parties were discussing an agreement on international security guarantees for Ukraine, a ceasefire, and humanitarian issues in Ukraine.
The first three rounds of talks between the Ukrainian and the Russian delegations took place in person in Belarus on 28 February, 3 March, and 7 March. The delegations continued working on proposals for a truce agreement via video calls.