Russians are preparing "pseudo-referendums" in the south of Ukraine: the ballots are printed - intelligence
Tuesday, 19 April 2022, 19:51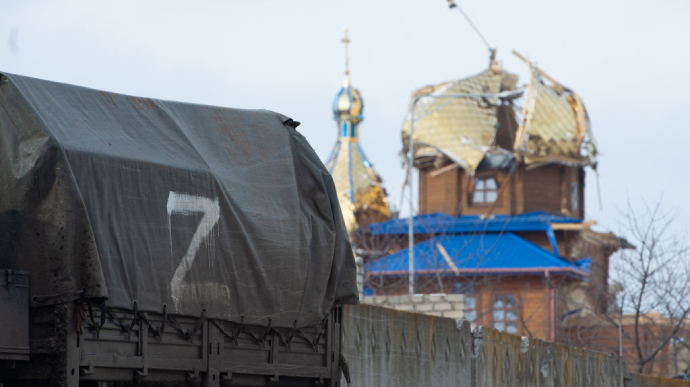 Denys Karlovskyy - Tuesday, 19 April 2022, 19:51
Ukrainian intelligence warns that the Russian occupation administration has prepared to hold "pseudo-referendums" in the occupied areas of Kherson and Mykolayiv regions to declare them so-called "people's republics" and annexe them to Russia.
Advertisement:
Source: The Main Directorate of Intelligence of the Ministry of Defence of Ukraine
Verbatim: " In the Kherson region, ballots, forms, brochures, posters and booklets have been printed for a 'referendum' on the creation of another pseudo-republic, the 'Kherson People's Republic', and recognition of the occupying power."
"Local residents are convinced that there will be no real voting, except for demonstration polling stations organised as an 'image' for the Russian media."
Details: The Main Directorate of Intelligence of the Ministry of Defence reports that the aggressors printed a share of the forms and ballots in the printing house at 5a Horkyi Street, Kherson.
The aggressors collected the local residents' passport data using the questionnaires filled out during the "humanitarian aid" distribution. This data is being used to fictitiously fill out forms and ballot papers. The aggressors demanded that people who wanted to take rations fill out questionnaires with their personal data.
Aggressors are setting up a so-called "referendum" on accession to Crimea, and the "elections" of the pro-Russian mayor, in the seized Snihurivka in Mykolaiv region. This event is organised by the pro-Russian head of the local council, Tetiana Mezina and the former head of local council, Oleksandr Larchenko.
The invaders are conducting a census among people of retirement age in captured Snihurivka, Zaporizhzhia region. The occupation administration promises to establish a Russian administration by September 1, to open a branch of the Russian Postal service, and to launch cell and Internet service through Russian providers.
Ukrainian intelligence agents have information that Russian passports, including foreign ones, have been issued and distributed among local residents.
Background:
Kherson Mayor, Ihor Kolykhaiev has called on the Presidential Office and the military administration to provide him with official instructions on how to organise the work of local authorities under Russian occupation, should illegal formations be declared in the occupied territories, and should the aggressors put their currency into circulation. The head of Regional Military Administration, Hennadii Lahuta, advised him to flee if he was afraid of being taken prisoner, but to abstain from resignation.
Earlier, Ihor Kolykhaiev said that all the executive authorities of the city were at their posts.
The aggressors have erected a monument to the leader of the Russian Bolshevik coup and the founder of the USSR, Vladimir Lenin, near the local administration in Henichesk, Kherson region.