New explosions in Transnistria: antennas broadcasting Russian radio channel destroyed
Tuesday, 26 April 2022, 10:02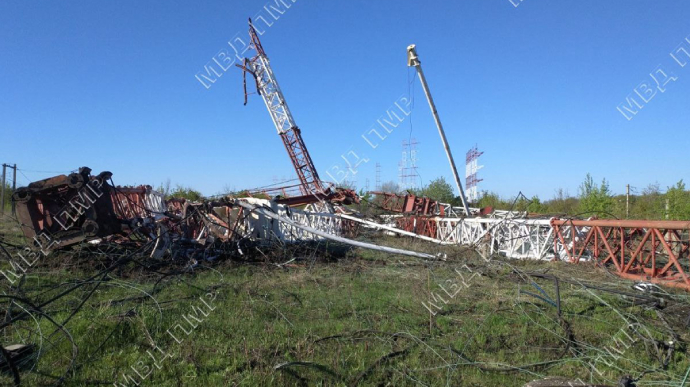 Roman Petrenko – Tuesday, 26 April 2022, 10:02
The Ministry of Internal Affairs of so-called Transnistria [Moldova] has reported that early on the morning of 26 April, 2 explosions were heard in the village of Maiac, Grigoriopol District: the first at 06:40 and the next one at 07:05.
Source: Transnistrian Ministry of Internal Affairs
Advertisement:
Details: The so-called law enforcement and emergency services of Transnistria were immediately sent to the scene of the incidents. "Militia" ["militia" was the name of the law enforcement branch in the USSR] officers surrounded the territory of the Mayak radio and television centre, and the "sappers of the Ministry of Defence" began to inspect all of its facilities.
According to information, from 09:00, 2 of the most powerful (megawatt and half megawatt) antennas were put out of order.
Both were being used to rebroadcast Russian radio.
None of the centre's staff or local residents were injured.
Earlier: A series of explosions took place in the capital of the unrecognised Transnistrian Moldavian Republic on 25 April.
Ukrainian intelligence reports that a few days ago, unrecognised Transnistria began preparing for "explosions" organised by the Russian Federal Security Service to justify the war with Ukraine or to involve the Transnistrian region in hostilities in the war against Ukraine.