Six more settlements have been liberated by Ukrainian fighters - Zelenskyy
Friday, 13 May 2022, 23:57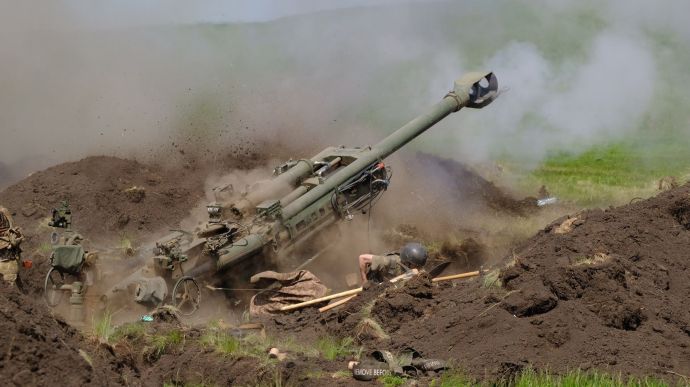 Olena Roshchina - Friday, 13 May 2022, 23:57
On the 79th day of the full-scale invasion, Ukrainian defenders liberated 6 more settlements. A total of 1,015 settlements have been liberated, said Ukrainian President Volodymyr Zelenskyy.
Source: Presidential video address
Quote: "We continue to restore the de-occupied territories of Ukraine. As of today, 1015 settlements have been de-occupied, which is plus six in the past 24 hours. We are restoring electricity, water supplies, communications, transport, and social services there. This is important."
Details: The President insisted that the authorities remember every city and every community that is still under occupation: Kherson, Melitopol, Berdyansk, Energodar, Mariupol and all cities and towns of Donbas.
"The liberation of the Kharkiv region proves that we will not leave anyone to the enemy," Volodymyr Zelenskyy said.
The President also said that he awarded 212 more servicemen of the Armed Forces of Ukraine with state awards.