The Verkhovna Rada fired Ombudsperson Denisova
Tuesday, 31 May 2022, 14:57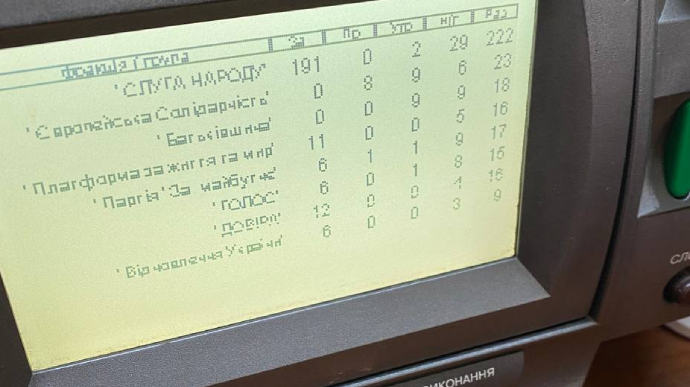 VALENTYNA ROMANENKO — TUESDAY, 31 MAY 2022, 14:57
The Verkhovna Rada fired Liudmyla Denisova, the Parliamentary Commissioner for Human Rights.
Source: People's Deputy from the Holos faction Yaroslav Zhelezniak on Telegram
Advertisement:
Details: The deputy writes that 234 deputies voted for this decision.
There was no new appointment at the Parliament's meeting on 31 May.
Previously: Yuliia Paliichuk, a spokeswoman for the Sluha narodu [Servant of the People] faction, said that people's deputies had collected signatures to express no-confidence in Ombudsperson Liudmyla Denisova.
On 30 May, it became known that deputies of the Verkhovna Rada intended to express no-confidence of the Verkhovna Rada Commissioner for Human Rights Liudmila Denisova at a meeting on 31 May.
According to Denisova herself, the decision to fire her was made allegedly after a meeting with the President. Tetiana Pechonchyk, board chairwoman of the NGO "ZMINA. Centre for Human Rights," noted that there were no constitutional grounds for the dismissal of Denisova.
Background:
Ukrainian media outlets earlier expressed concern and outrage over the rhetoric of reports by Verkhovna Rada Commissioner for Human Rights Liudmila Denisova about sexual crimes committed by the Russian occupiers against Ukrainians during the war.
In this regard, dozens of journalists signed an open appeal to the ombudsperson to adjust communication in accordance with the ethics of dissemination of such sensitive information.